Guerrilla Seydo, one of the martyrs of the Garê resistance
HPG guerrilla Seydo Refik fell a martyr in the Garê resistance on 10 February 2021. He had said: "I want to be ready at every moment of the revolution. Sacrifice requires it."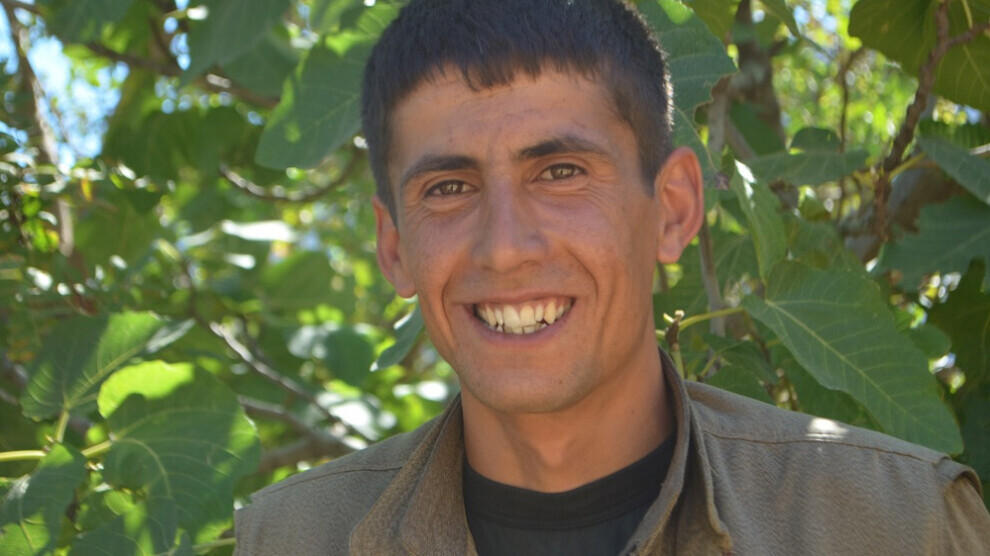 HPG guerrilla Seydo Refik (Hogır Nesan), born in Afrin, the fertile land of olives, met the PKK at a young age.
Guerrilla Seydo Refik, who believes in the ideology and philosophy of Kurdish people's leader Abdullah Öcalan, approached guerrilla life in this way.
His friends said: "Guerrilla Seydo means a warm smile at the first handshake. It means commitment to comradeship values."
 "My dream is to fulfill the will of the revolution and play a role," guerrilla Seydo would say.
"I want to be ready at every moment of the revolution, sacrifice requires being ready at all times for comradeship. Actually, sacrifice has two sides. One is preparing yourself ideologically for every task and the other is to keep yourself ready with your body and soul for all the demands of the revolution. Leader Apo is like the star in the sky that I always wanted to reach, and he is the only solution to the Kurdish question and beyond. We are the supporters of Leader Apo. We are the fighters of Commanders Zilan and Agit. That's why I'm always ready for any task in the PKK, no matter what."
Guerrilla Seydo, who lived as he spoke and stood as he lived, joined the caravan of martyrs in the Garê resistance on 10 February 2021.
Guerrilla Seydo, who fought as he spoke, lived what he believed. On the morning of 10 February, when the enemy came to attack his comrades, he ran ahead. In order to protect his comrades, he attacked the enemy.