HBDH militia claim responsibility for factory fire in Istanbul
HBDH militia claimed responsibility for a factory fire in Istanbul.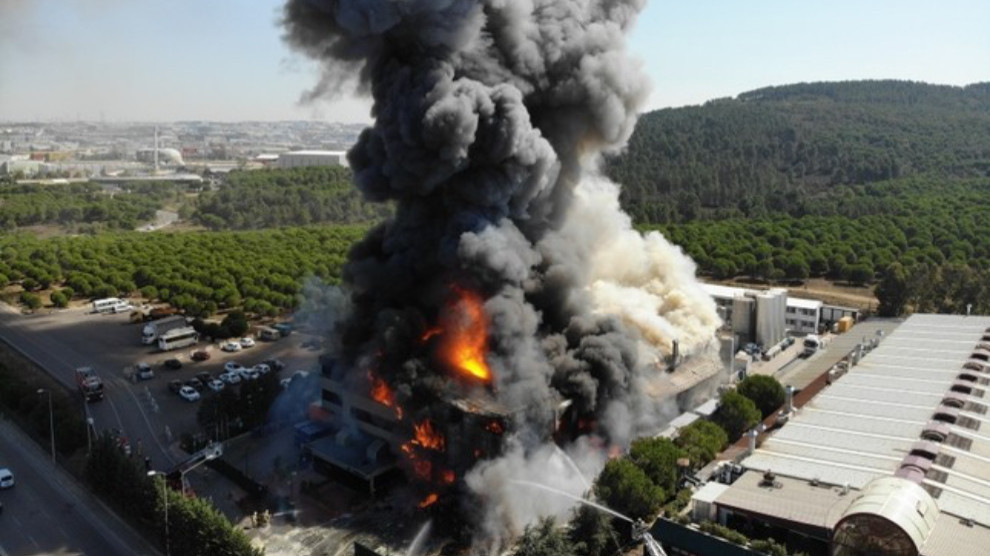 HBDH (Peoples' United Revolutionary Movement) militia released a statement claiming responsibility for the action that targeted a factory in Tuzla district of Istanbul on September 18.
The statement said that the targeted factory belonging to Ema Chemical Industry and Trade Corporation was producing chemicals and military camouflage, providing support to the fascist government and army of Turkey.
Remarking that the company in question was sustaining the war economy of the fascist government with the labor of people, HBDH militia said; "Anyone acting with fascism will be considered bearing enmity against our people and brought to account."
HBDH militia claimed responsibility for a series of actions in recent months. These include a cargo ship fire in Hatay, factory fires in Istanbul and yacht fire in Marmaris.
RELATED NEWS: