HPG and YJA Star guerrillas: Our goal is victory!
HPG and YJA Star guerrillas speak about the resistance against the Turkish invasion of the Medya Defense Areas. "Sitting and waiting will not make a revolution."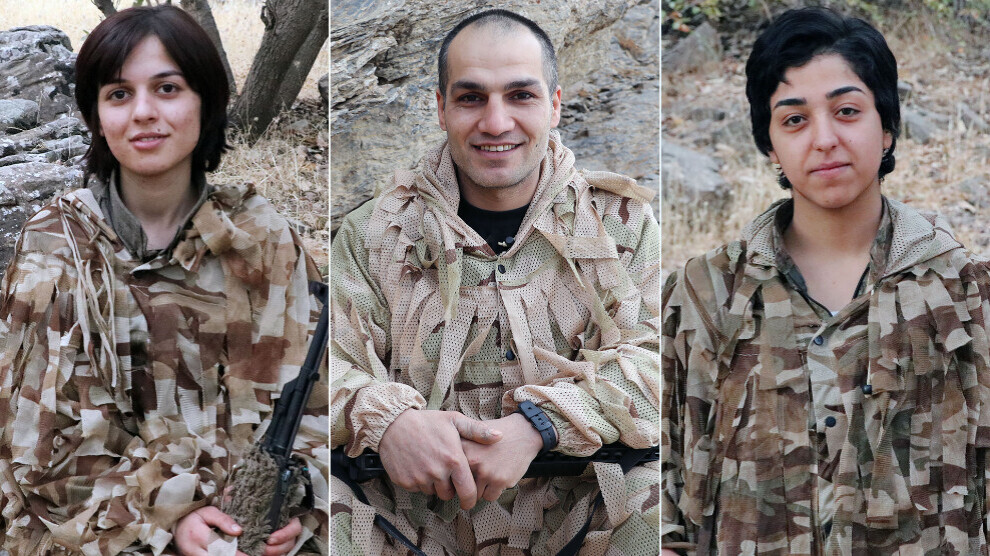 Since 23 April 2021, the Turkish army has been trying to conquer the South Kurdish Medya Defense Areas. One of the biggest army in NATO, Turkey used technologies and also illegal chemical weapons. Despite the technical and numerical superiority, the guerrillas, however, succeeded in drawing the Turkish army into a war of nerves and prevented it from advancing. Guerrillas have spoken to the ANF about their resistance in South Kurdistan.
"The enemy is helpless against the guerrillas"
HPG guerrilla Botan Urfa spoke about the attacks and the resistance. "The enemy tries everything to cover up its defeat in Avaşîn, Metîna and Zap, but it does not succeed. It had announced that it would conquer the region in 24 hours, but it still made no progress after six months. The enemy uses all NATO weapons, but is helpless against the guerrillas."
"Sitting and waiting does not make a revolution"
Guerrilla Stêrk Amed added: "We are waging a war for honour and dignity. Our comrades are fighting a cruel enemy. We fight for a free country and the freedom of Rêber Apo [Abdullah Öcalan]. We educate ourselves on the basis of Leader Apo's philosophy. Our war is an ideological war. The enemy's attacks are not only directed against the guerrillas, but against the entire Kurdish people. The resistance still needs to be increased. Accordingly, we will expand our war even more. Today we proved that the guerrillas cannot be defeated on the battlefield. We will fight until the revolution is carried out and Rêber Apo is free. We will not allow the enemy to play with our dignity. We will uphold our values. I appeal to young people in particular: Sitting and waiting won't make a revolution and won't gain freedom."
"Today history is being written"
Guerrilla Avesta Cûdî commented on the actions of the Turkish state: "The Kurdish people are facing genocide. Guerrillas are resisting these cowardly attacks. The enemy became even more cruel when they realized they would be defeated. We do not allow the enemy to be on our land. If the enemy attacks once, we must attack ten times. It is a great honour for us to fight for our values ​​in Kurdistan. History is being made today. Both betrayal and resistance are part of this story. This time the resistance wins. Therefore, young people should choose the path of resistance and join the guerrillas."