HPG Commander: Qandil war a battle to defend Southern Kurdistan
HPG commander Egîd Kelar stated that Turkey's invasion attempt against Southern Kurdistan was multifaceted and also aimed to disconnect Southern and Eastern Kurdistan.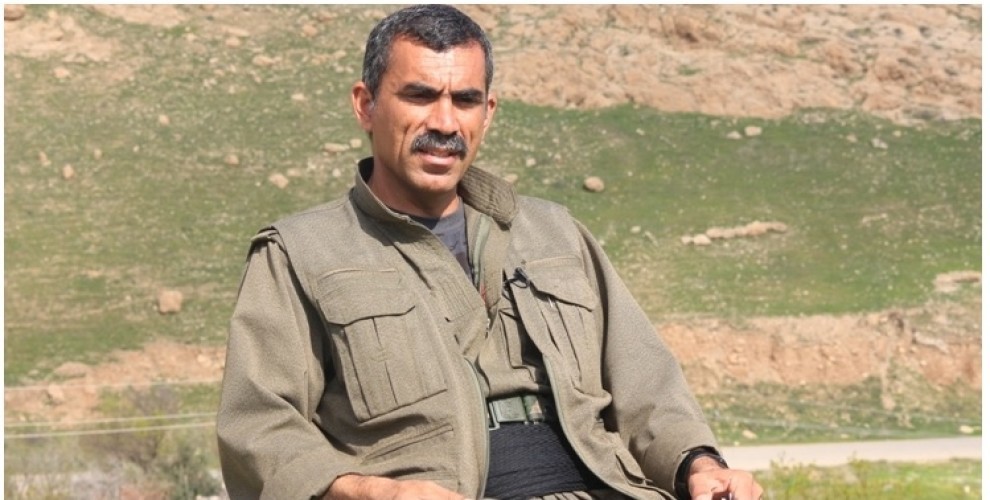 Egîd Kelar, a commander for the People's Defense Forces (HPG), spoke to ANF about the Turkish state's attacks aiming to occupy Southern Kurdistan, the approach of some authorities from Southern Kurdistan government, the attitude of people and guerrilla resistance against invasion.
"GUERRILLA PROTECTING SOUTHERN KURDISTAN FROM INVASION SINCE SPRING"
According to the HPG commander, Turkey's goal is to occupy Southern Kurdistan completely on the pretext of "presence of PKK".
Kelar recalled Turkey's invasion attacks against Rojava, stressing that the Turkish state has revealed its real intention in Rojava and has been attacking Bradost, Behdinan and Xakurkê (Hakurk) areas in Southern Kurdistan since the spring, while guerrilla forces are protecting the region from Turkish occupation.
"REFERENDUM FAILED BECAUSE OF TURKEY"
Referring to Turkey's approach towards the independence referendum in Southern Kurdistan, Kelar pointed out that the referendum failed because of Turkey.
"All the efforts of the Turkish state are aimed at weakening Southern Kurdistan and destroying the achieved gains. To this end, Turkey alleges the PKK as a pretext. The people of Southern Kurdistan must know this truth. Youth and intellectuals in particular must embrace the guerrilla resistance against invasion."
"PKK IS ALSO A MOVEMENT OF SOUTHERN KURDISTAN"
Commenting on the statements of some Kurdistan Regional Government (KRG) officials who portray the PKK as an occupant force in Southern Kurdistan, HPG commander said; "PKK is at the same time a movement of Southern Kurdistan. This truth cannot be denied. Guerrilla forces defended Southern Kurdistan against DAESH (ISIS) and guerrillas fell as martyrs in Jalawla, Kirkuk and Shengal. No one can deny the fact that PKK is also a movement of Southern Kurdistan. Whenever there was an attack on Southern Kurdistan, PKK has protected the land."
"QANDIL WAR IS A BATTLE TO DEFEND SOUTHERN KURDISTAN"
Kelar said the Turkish state is attacking Southern Kurdistan now in the place of DAESH, continuing; "As a matter of fact, DAESH and the Turkish state are a continuation of each other. The war of Qandil must be understood well. It is a battle to defend Southern Kurdistan. Defining PKK as an "occupant force" will only benefit the invaders. This has nothing to do with the truth. We are the people of Southern Kurdistan, how could we ever be considered an occupant force? Which territory have we occupied? How can a force that defends its own land be considered an invader? The Turkish army has entered Southern Kurdistan land to occupy it and we are resisting against occupation."
"TURKEY WANTS TO OCCUPY KIRKUK AND MOSUL AS WELL"
Kelar remarked that the Turkish state seeks to disconnect Southern and Eastern Kurdistan from each other, and to occupy Kirkuk and Mosul afterwards, all under the pretext of PKK.
"SOUTHERN KURDISTAN SHOULD RISE UP AGAINST INVASION"
HPG Commander said the people of Southern Kurdistan are not remaining silent on the intended occupation of their lands. Pointing out the importance of the human shield action of the youth in Qandil, Kelar said this should not remain limited with Qandil and spread to Bradost and other areas too.
"The people of Southern Kurdistan should rise up and take to the streets against invasion attacks which also target Eastern Kurdistan. For this reason, the people of Eastern Kurdistan should also stand against it."
Calling for solidarity with the guerrilla forces, especially from youth and intellectual circles, Kelar ended his words with the following call to peshmerga forces; "Just like peshmerga and guerrilla forces fought together against ISIS in Jalawla, Kirkuk and Shengal, they should take place in the same position and fight against the invasion of the Turkish state now."