HPG: Six Turkish soldiers were killed in guerrilla actions
Guerrillas continue inflicting blows on the occupant Turkish army in Kurdistan territory.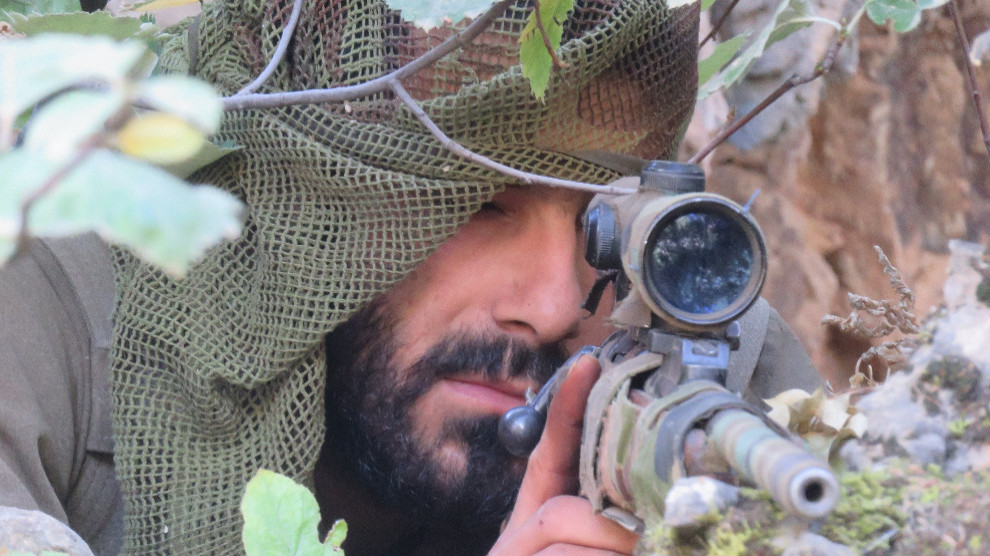 HPG/YJA Star guerrillas carried out a series of sabotage actions against the Turkish army in South and North Kurdistan.
The Press Office of People's Defense Forces (HPG) announced the details of the actions which were carried out in the scope of the 'Martyr Bager and Martyr Ronya Revolutionary Campaign'.
Accordingly, guerrillas hit the Turkish units stationed on Hill Xwede in Avashin region of southern Kurdistan, northern Iraq on May 22. Two soldiers were killed as a result of the action.
On the same day, YJA Star (Free Women's Troops) guerrillas targeted the soldiers stationed on Hill Lelikan in Xakurke region. Effective strikes left a position of the Turkish forces destroyed and four soldiers dead. In the wake of the action, Turkish jets shelled the area at random, causing material damage on the vineyards and orchards of the local people.
On May 23, guerrillas hit the Turkish soldiers on Hill Martyr Bager in Çukurca (Çele) district of Hakkari. While the positions and shelters of the Turkish forces on the hill were struck effectively, the number of dead and wounded soldiers couldn't be clarified.
On the other hand, HPG reported continued air raids by the Turkish army against guerrilla-held Medya Defense Zones in South Kurdistan on May 23.
The aerial bombardments of the Turkish army targeted the following locations;
- the vicinity of Izanke and Gire villages in Gare region,
- the area of Sinine in Xakurke region,
- the areas of Kanisarke, Shikefta, Birindara and Kurojahro in Zap region,
- Hill Hakkari in Metina region.
HPG added that guerrillas suffered no losses as a result of these bombardments.