ISIS members fleeing Syria reorganize in Turkey
Video footage possessed by an ISIS member captured in the Turkish city of Çorum reveals the fact that many members of the group are hiding in Turkey.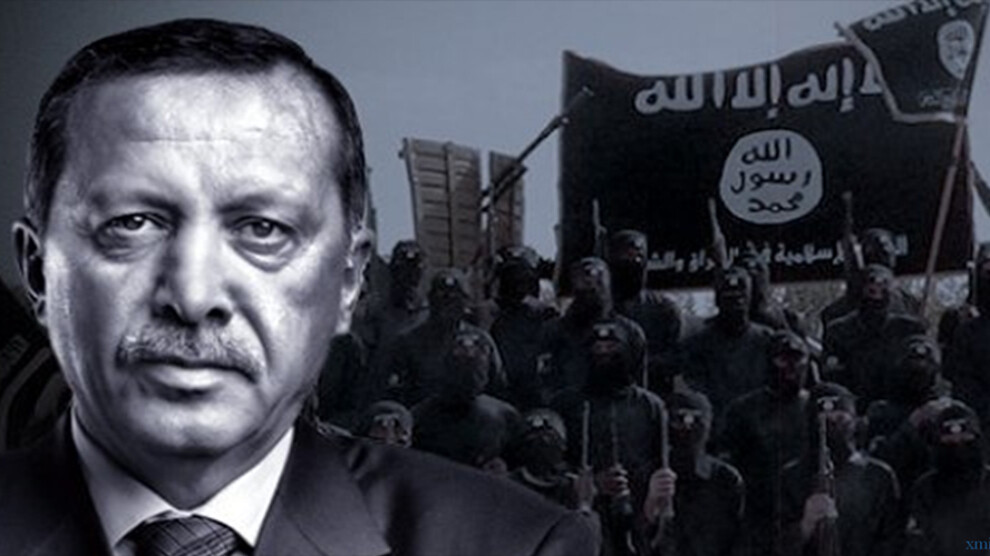 Turkey has supported ISIS since the group first emerged and deployed them to Syria and Iraq, particularly North and East Syria. Turkey is currently implementing a different strategy after its cooperation with ISIS was revealed.
In recent years, Turkey has been carrying out so-called operations against ISIS inside Turkey, pretending to fight it, but ISIS members are released immediately after their first hearings in court. The trials of the ISIS members, who are accused of organizing the 2015 Ankara bombing, 2015 Suruç bombing and the 2015 attack on the HDP rally in Diyarbakır, are examples of the so-called crackdown on ISIS.
The previous day, 19 suspects, 16 of whom are foreign nationals, were detained in a police operation against ISIS carried out in 12 districts of Istanbul. Four of the detainees are Turkish citizens. 16 foreign suspects were working in various jobs as greengrocer, textile supplier, marketer, driver, shoe manufacturer in Istanbul. Ali Ghanim Yonus Younus, an editor of Iraq-based Al-Rafidain TV, was also detained.
ISIS-TURKEY COOPERATION
According to a report by journalist Alican Uludağ of Deutsche Welle Turkish service, the existence of the detained ISIS suspects in Turkey was revealed when digital materials possessed by an ISIS member named Muhammed Al Ali were captured by police in Çorum city in 2021. Many ISIS members are seen in the video footage which was shot in conflict regions. The video footage also shows executions carried out by ISIS, the propaganda speeches of the suspects to motivate ISIS members and statements of allegiance to ISIS. Nearly 3,000 ISIS members can be seen in the video footage. According to an investigation by the security department, some of those seen in the video are currently located in Turkey.
Last May, the Turkish Interior Ministry announced the arrest of three foreign suicide bombers in Istanbul, Bursa and Urfa. Senior members of the group were captured during operations carried out in Istanbul, Ankara, Bursa, Sakarya and Adana.
In the meantime, the killings of ISIS leaders such as Abubakir Al-Baghdadi and Ibrahim Al-Hashami al-Kureyshi in Syrian territories occupied by Turkey attest to the ISIS-Turkey cooperation.