Journalist Sweeney publishes report on Turkish use of chemical weapons
British journalist Steve Sweeney, published a report called "Collusion, conspiracy and corruption: an 'on the ground' report into Turkish war crimes and use of chemical weapons".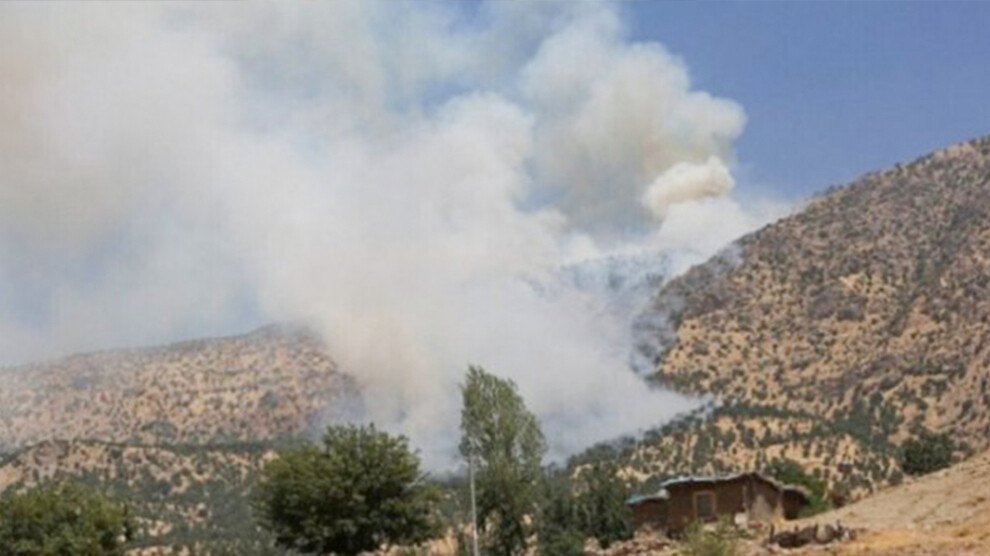 British journalist Steve Sweeney has released a report called "Collusion, conspiracy and corruption: an 'on the ground' report into Turkish war crimes and use of chemical weapons".
The report, published by Peace in Kurdistan Campaign, was compiled using information gained from numerous meetings and trips across the region over a two-year period including the Qandil mountains, Ranya, Kuna Masi, Makhmour refugee camp, Shengal, Dukan, Kalar, Halabja, Duhok, Erbil and the Medya Defence Zones.
Steve Sweeney was able to meet with local politicians, journalists, medical staff, NGOs, activists and security officials along with military commanders, peshmerga forces and guerrilla fighters along with local residents of the many towns and villages he visited.
Turkey has bombarded Iraqi Kurdistan's Duhok province for more than a year to global silence. The main victims of Operation Claw Lightning are civilians.
It has been accused of hundreds of chemical attacks yet the OPCW and world bodies have so far refused to send a fact-finding team to the area.
Medics, peshmerga, NGOs, Kurdish officials and villagers all state clearly their belief that chemicals have been used.
Testimonies from health officials claim they have been threatened and forced to change medical reports that said they treated patients for exposure to chemicals.
Samples of soil, clothing and hair have been collected from the affected areas, but there has been a refusal to test them for the presence of chemicals.
Turkey's military operation has seen the construction of many new military bases linked by a network of roads that also lead across the border. The expansion has led to charges of a de facto occupation.
Air strikes have targeted hospitals, civilians and political leaders in Shengal, Qandil and Makhmour Refugee Camp. These are war crimes yet the international community has remained silent.
All three areas operate a system of self-administration that follows the principles of Democratic Confederalism.
The KDP and Turkish intelligence are said to be colluding, with accusations that civilians have been threatened and pressured into becoming spies.
Security officials accuse Turkey and the US of being behind the resurgence of Isis in the region, the former to attack Kurds and the latter as an auxiliary militia against Iranian-backed forces.
The report was presented online on Wednesday night in an event chaired by Stephen Smellie, the Depute Convenor of UNISON Scotland and co-chair of Scottish Solidarity for Kurdistan.
Speakers included: Kate Hudson, General Secretary of the Campaign for Nuclear Disarmament (CND), Paul Maskey, Sinn Fein MP for West Belfast, Doug Nicholls, General Secretary of General Federation of Trade Unions (GFTU), Chris Stephens, SNP MP, Adem Uzun, Kurdish peace activist and member of the Executive Committee of the Kurdistan National Congress (KNK).
Steve Sweeney, a journalist from Britain's Morning Star newspaper, spent more than a year living in Sulaymaniyah in Iraqi Kurdistan.