Kalkan: Why is the PKK present in South Kurdistan?
In view of the threat of war within Kurdistan, the debate about the PKK's presence in South Kurdistan is often framed as if the guerrillas had just moved in from abroad. Duran Kalkan of the PKK points to the forty-year history.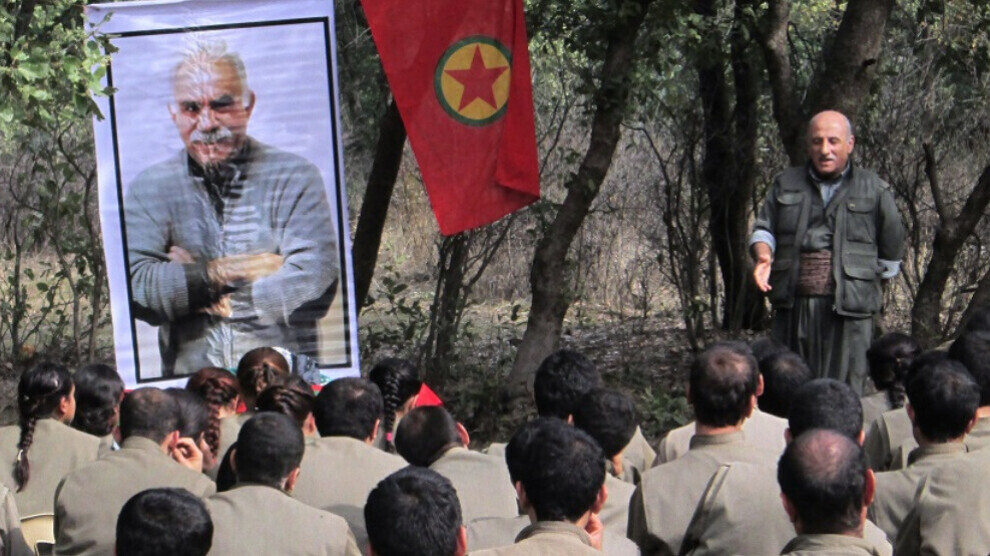 Duran Kalkan, a member of the PKK's executive committee, commented on the debate over his party's presence in southern Kurdistan (northern Iraq) in a special broadcast on Medya Haber TV. In the discussion, it is pretended that the PKK has just moved into the mountainous region between Xakurke and Heftanin and that there have never been contacts and cooperation with South Kurdistan's ruling party KDP, Kalkan said, recalling the previous history:
"We signed an agreement with the KDP forty years ago. The 1982 agreement was signed by Abdullah Öcalan and Massoud Barzani. It did not say 'Workers' Party of Northern Kurdistan' under the agreement. The KDP signed an agreement with the Kurdistan Workers' Party. This is very clear. I met with Azad Berwari on December 12, 1982. I was in the leadership of the PKK, Berwari was in the Politburo of the KDP. We had the same function. I met Idris Barzani and Massoud Barzani twice in a village in East Kurdistan (Rojhilat) together with Heval Karasungur. I did not come alone; we went to South Kurdistan in our hundreds. This was a decision of the second PKK congress. We didn't go to South Kurdistan for a trip, but to fight for the freedom of Kurdistan."
Kalkan pointed out that there are the traces of thousands of martyrs in the area between Xakurke and Heftanin: "They lived and fought there. They are still fighting today. We are talking about a period of forty years, it is not a new development. It is said that these fighters are not from here and should leave. After 1980, it was Heval Agit who established the first camp in Heftanin. It was the joint struggle of the PKK guerrillas and the KDP peshmerga that led to Saddam's bases being dismantled and Heftanin being liberated. That was in October and November 1983. The PKK commander was Heval Agit, and the KDP commander was Mulazim Ali. If he is still alive, let him explain the truth. Heftanin was liberated in this way. That the KDP was able to overcome its 1975 defeat and become a fighting movement again happened on the basis of its relations with the PKK. The KDP has gained a lot through its relations with the PKK. This must be taken into account. Now people are pretending that all this never happened."