Kurds and internationalists protest Turkey in London
Protests against Turkey's genocidal war on the Kurdish people and their lands continue worldwide.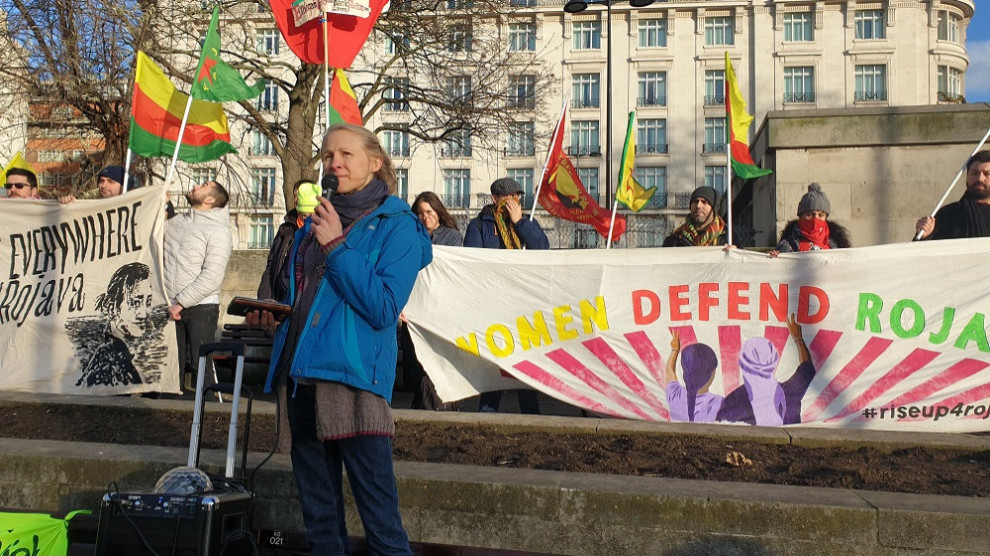 Internationalists promoted a demonstration in London in protest at Turkish occupation of Rojava and northern Syria.
A press statement denouncing Turkey's war of aggression and war crimes was read during the demonstration at Marble Arch.