MED-DER is ready for new term language courses
Dilan Güvenç, one of the directors of the Mesopotamian Culture and Language Studies Association (MED-DER), said that the registrations for the new term language courses have already started.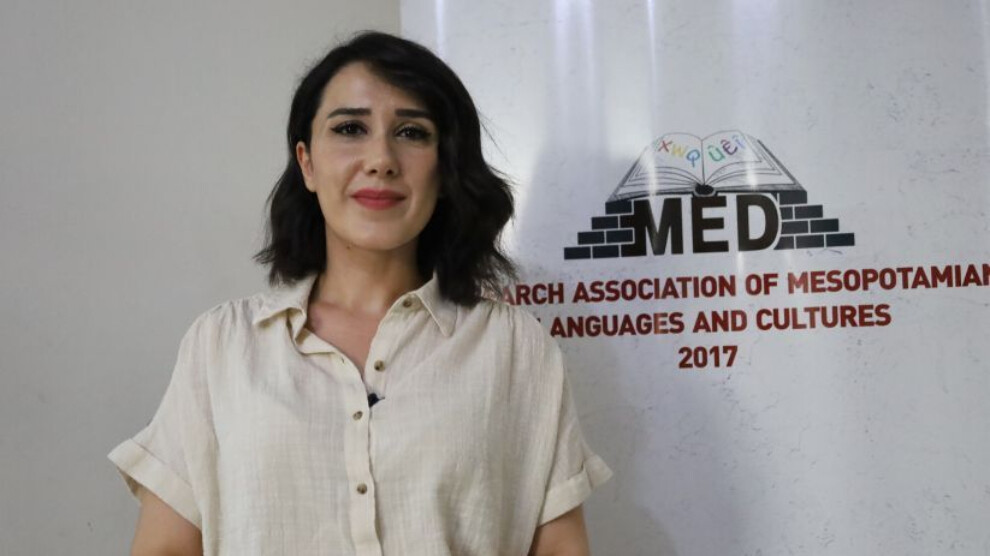 Kurdish language institutions were closed following the State of Emergency (OHAL) declared after the coup attempt in 2016. In 2017, the Mesopotamian Culture and Language Studies Association (MED-DER) was established.
MED-DER has promoted a common life for languages, cultures, beliefs and identities. The association also has projects for women, children and human rights. It protects the Kurdish language against all attacks and assimilation policies of the government. The MED-DER has also provided language courses since its establishment. Course registrations for the new semester have already started. Applications for the new term will continue until July 2 and classes will begin on July 6.
Dilan Güvenç, one of the directors of the MED-DER, shared information about her work on Kurdish language, new term courses and classes.
'Our aim is to protect the Kurdish language'
Dilan said: "We advocate multilingualism against a single language. An assimilation policy has been carried out against the Kurds for 100 years. The Kurdish language is forbidden in schools and in all areas of life. Our first aim is to protect the Kurdish language and the second is to develop language awareness among the people. This means to teach and preserve the language."
'Workshops continue'
Dilan continued: "We keep launching workshops every three months for language teaching, linguistics and language development. We form our groups according to participants' levels. There are also classes for beginners."
'We must insist on our language'
Dilan said: "During the discussions with students, it is revealed that the people want to learn their own language. There are criticisms about the banning of Kurdish language, songs and theatre. There is also a strong reaction against the bans. Because a language forms people's identity. Every nation has its own language. The Kurdish people should insist on their own language. Persistence in language develops through education, books and stories. Language institutions, culture, art and theatres should be protected. Our people should establish their relations in Kurdish and our life should be based on Kurdish."
'Kirmancki dialect may disappear soon'
Dilan added: "We are currently teaching Kurmanji and Kirmancki dialects in courses. In the future, we want to open a class for the Sorani dialect. The Kirmancki dialect may soon disappear. That's why we draw attention to Kirmancki. Students had a huge interest in it. We had a Kirmancki workshop, and it ended very successfully. Now, Kirmnacki teaching class is continuing."
Music and language in children classes…
Dilan continued: "There have been many applications over time. We think that the number of applications will increase even more, and it will reach 400-500 people. We have face-to-face courses and online courses. We have also started a course for children. Our courses will be in two groups. The first group will consist of kids between the ages of 7-10 and the second group between the ages of 11-14. We will provide courses in two dialects. There will be a combination of music and language in our courses. Children learn languages better through music."
New projects
Dilan said: £We want to hold a panel on Kirmancki dialect. We are currently organizing language and culture workshops in neighbourhoods and villages. We are developing language awareness among people. Moreover, there are projects that we are still discussing. We will reveal them to the public soon."