Members of Karenni Army killed in clashes
On 16 October, members of the Karenni Army saw the revolution in Rojava Kurdistan and the equality of the struggle and sent a message of solidarity to the Nûçe Ciwan agency.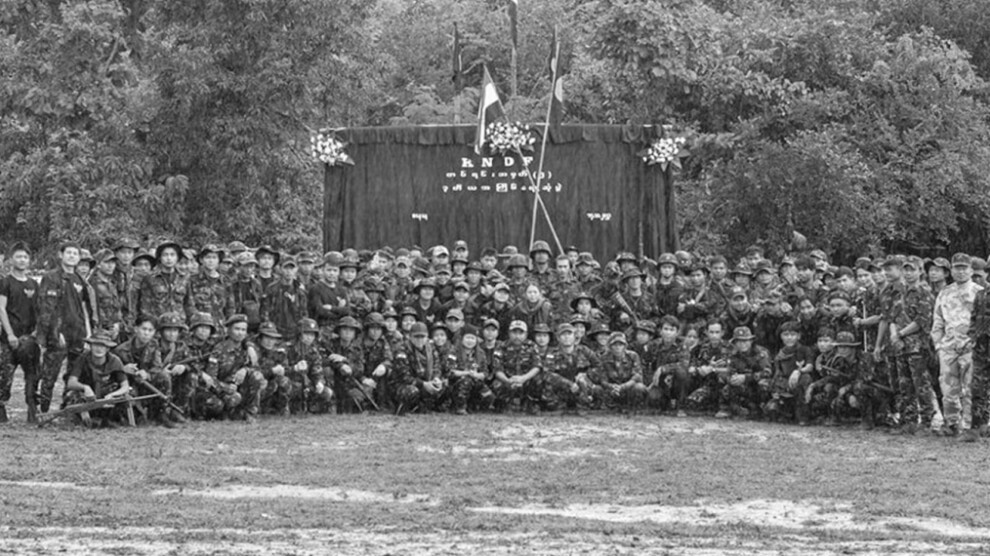 The statement said: "We want to say that we see your struggle, we see your struggle for freedom and justice. From one revolutionary movement to another movement recognized by the international community. The absence of people opposing evil is more frightening than the evil itself."
The Western People's Revolutionary Defense Forces (YPG/YPJ) reacted to this message on 10 November and released a video conveying the message of solidarity to Myanmar's revolutionary struggle.
Unfortunately, the friend in Myanmar who contacted the Nûçe Ciwan agency announced that 21 Karenni soldiers fell as martyrs on Friday night in clashes.
Nuçe Ciwan wrote that "according to the information received, while the military center was targeted by reconnaissance planes, among the martyrs was commander Sayar Richard, one of the people responsible for sending the declaration of loyalty to the Rojava Revolution."
Background
On 1 February 2021, Myanmar's military seized power in a coup in the dead of night, hours before the newly elected parliament was due to convene for the first time. The military alleged voter fraud in the November 2020 election, when its proxy party was trounced by the National League for Democracy, led by Aung San Suu Kyi, which won a landslide re-election victory.
A few days after the coup, mass protests erupted in Yangon and across the country. While there were some isolated incidents of violence, security forces largely allowed peaceful demonstrations to take place throughout the month of February. But towards the end of the month, the junta deployed increasingly violent tactics, from water cannon, beatings and rubber bullets to live ammunition.