NAV-DEM: Support Kurdish and democratic candidates in Europe
The Democratic Kurdish Community Center of Germany (NAV-DEM) called on Kurdish voters to support candidates supporting liberties in the European Parliament elections.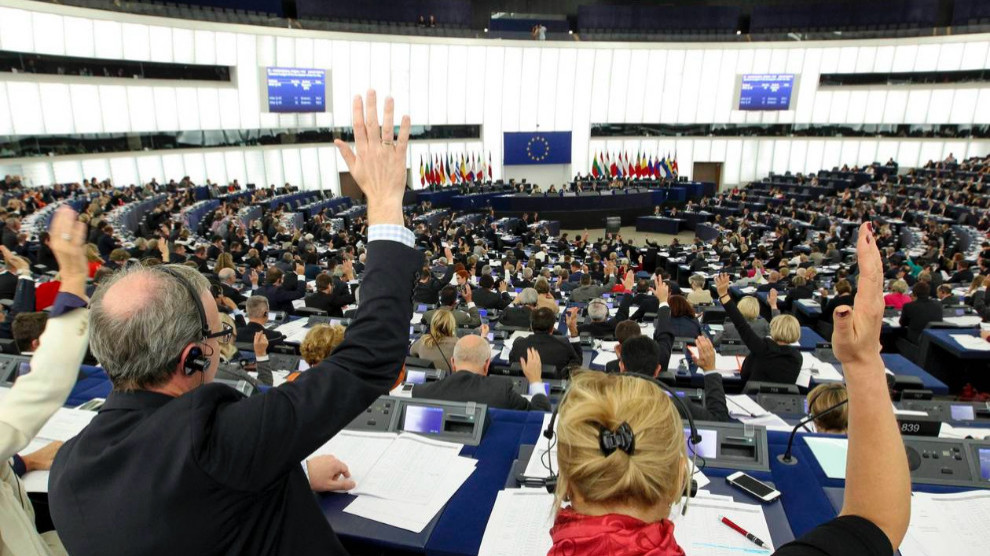 European Parliament elections will be held on 23 and 26 May and will elect 705 deputies for the next five years.
Germany, which has the largest population of the EU with a population of 83 million, will send 96 parliamentarians to the European Parliament.
There are several Kurdish candidates in Germany lists. According to the Federal Electoral Council, approximately 350,000 Kurdish citizens in Germany have the right to vote.
According to NAV-DEM, Kurdish voters could have a significant impact on the European Parliament elections.
In a statement NAV-DEM said: "The more Kurdish people participate in the elections, the more seriously they will be taken in the coming period, the more attention will be given to the problems of immigrants and minorities."
NAV-DEM stated that a serious criminalization policy has been implemented in Germany against political communities. "We support the left, socialist, revolutionary and democratically nominated candidates who are committed to the struggle of the people and their rights."
NAV-DEM added: "We invite people to support all revolutionary, democratic, progressive Kurdistan candidates with immigrant background. The more immigrants in the political arena, the greater the contribution to German democracy."
The statement continued: "Likewise, we should stand by all candidates, regardless of their nationality who we believe will be defenders of our peoples.
We are therefore calling on people to vote for the supporters of the Kurds in the struggle for freedom."
NAV-DEM confirmed that Mazlum Koç will be a candidate in the state parliamentary elections in Bremen. "On 26 May - said the statement - the Bremen State Parliament will be renewed and Mazlum Koç will be a candidate for Die Linke."
NAV-DEM said: "Kurdish voters should support this young politician of Kurdish origin, Mazlum Koç and Die Linke."