Poems from a guerrilla 'Autumn'
A poetry book from Kurdistan to appreciate the value of freedom.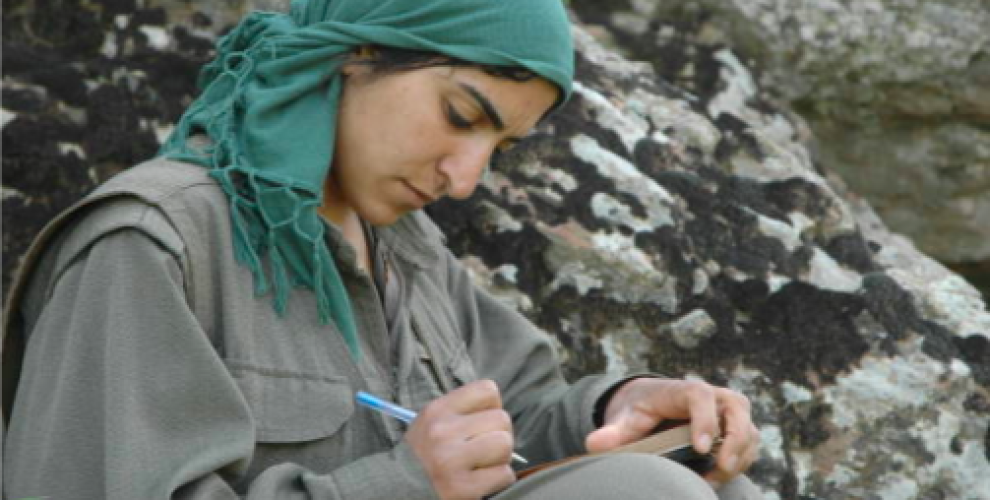 Autumn is the title of a little, precious book of poems, thoughts, fragments of lives. A book of partisan notes from Kurdistan, as the curators say.
It is a collection of poems and texts by Atakan Mahir, Salvatore Ceccarini, Piergiorgio Daltoni, Ali Haydar Kaytan and Abdullah Öcalan. The photographs, images of daily life of PKK guerrilla are by Turkish guerrilla Gülnaz Ege (code name Nuran Er).
Published in its original version in Italian, the book will be soon translated into Spanish. In the prologue the editors ask themselves some questions: What is freedom? Who died for us? Why so many women and men, anonymous, have been willing to sacrifice themselves for future generations?
What all this has to do with us?
Some of the answers are in the poems and thoughts published in the book. ANF asked the editors to tell a bit more about how the book was conceived, in which context.
The volume (in Italian) is available from UIKI (Kurdistan Information Office in Italy) and sales profits will be used to finance projects in Kurdistan.
Where did the idea of the book come from?
We found ourselves handling these little notebooks, mountain notebooks that comrades in the mountain use to take notes and write down their thoughts.
We found in them thoughts, dreams, fears, love, pain, hope, all in poetry and image shape. So many people, different from one another, have felt these notes, this drawings by two militants, put on paper quickly between step after step, as a window on life in the mountain, on what there is to discover among rocks. We decided to transcribe those notes and share them, together with the photos by comrade Nuran Er, fallen a martyr under the Turkish bombs in Amed Lice in September 2017 and the words by Atakan Mahir, comrades who turned mountains into their moving house.
The two poems closing this book are by two founder members of the PKK, Ali Haydar Kaytan and Abdullah Öcalan, the Kurdish people's Leader, jailed in the island/security prison of Imrali since 1999 under inhumane conditions.
Poetry as a tool of communication of a reality only apparently far from ours… which role can poetry play in the transmission of experiences like the Kurdish one?
What does the Kurdish revolution have to do with us, with everyday life? The revolutionary experience which is going on in Kurdistan for years in mountains and cities has transformed not just the society, freeing wide territories from patriarchate and capitalism, but has also radically transformed the life of entire generations of people who every day give their own life to make this happens. All these generations imagine, paint, talk, sing, write and live a new world, different.
Through poetry, closing your eyes and opening your heart, maybe we'll be able to touch a little bit of that world.
How do you plan to distribute the book? Are you planning readings, presentation in schools?
It would be nice for this book to have more than one life and different distribution. Poetry sometimes has this ability: it manages to talk to the heart as well as the mind. We would like the book to reach both revolutionaries and children in the school, grandparents and workers… This could be done through public readings of the poetry or through theatre as well as through presentation in liberated spaces and universities.