Racist attack injures Green Left Party voters in Lyon
Voters of the Green Left Party were attacked by racist groups affiliated with the AKP-MHP in Lyon, France. 4 Kurds have been injured.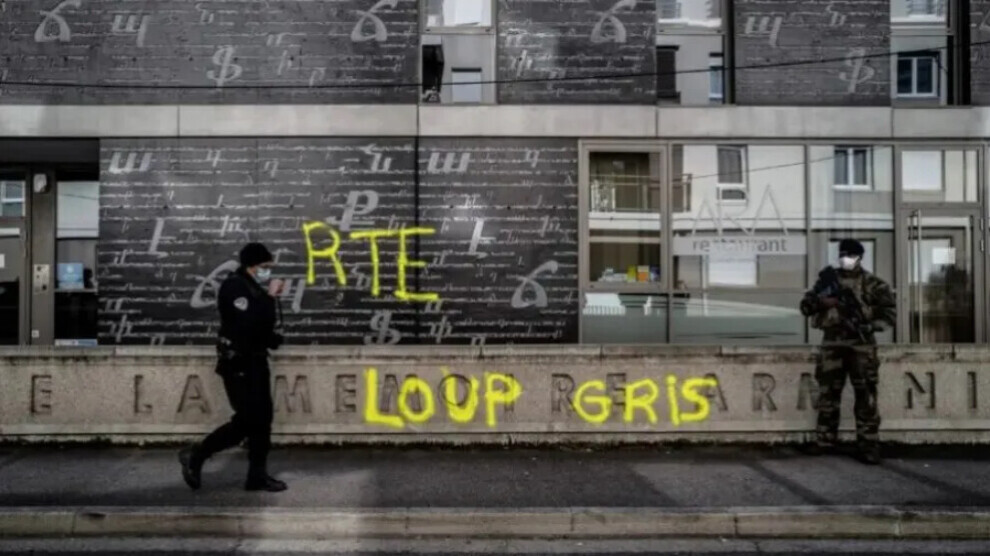 The Green Left Party reported that they had received many threats against party poll watchers and representatives before the May 14 elections. The party revealed that "car tires of the party's election vehicles were blown out systematically".
On Tuesday, four Kurdish voters were subjected to racist attacks and injured as they left a campaign office in Lyon.
POLLING STATIONS IN STATE-RUN DITIB OFFICES
The AKP-MHP regime had placed the ballot boxes in state-run DITIB offices, putting election safety in jeopardy.
A criminal complaint has been filed by the four injured Kurds after they were taken to an emergency ward. The Provincial Directorate of Public Security initiated a legal procedure to investigate the violence and one person was detained for blowing off a car tire.
On April 3, 2021, a masked group attacked a Kurdish association.
The Green Left Party strongly condemned "these attacks that threaten democracy".
FRENCH AUTHORITIES SHOULD TAKE PRECAUTIONS
The French Democratic Kurdish Council (CDK-F) released a written statement, saying that the attack was carried out by the Gray Wolves, a paramilitary racist organization backed by the Turkish state.
CDK-F denounced the installation of polling stations in Lyon in the premises of the Union of Turkish-Islamic Cultural Affairs (DITIB), a religious organization under the control of the Turkish government, stating that the attack was directed against the safety of elections and their democratic character.
The statement added: "Concerning the elections in Turkey, we call on the French authorities to protect Kurdish associations and their members in France. We are concerned that if the Erdogan regime loses these elections, our associations may be targeted by the Gray Wolves and sleeper cells of Turkish-controlled organizations in France. We call on the authorities to take action to end these attacks and bring those responsible to account."