Roma citizens reject urban transformation in their neighbourhood
Citizens reacted to the urban transformation project introduced in the neighbourhood of Turgutreis in Mersin, where Roma people predominantly live.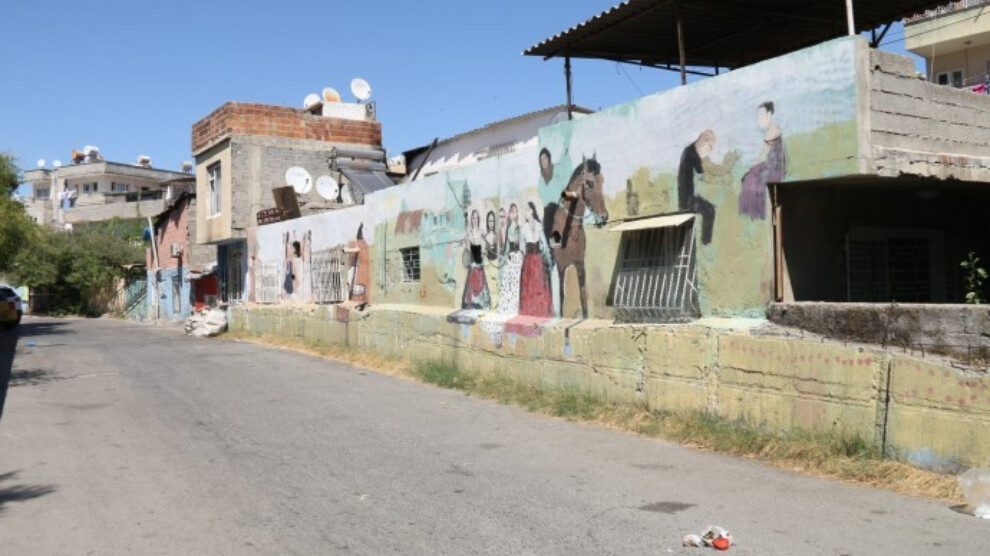 The Ministry of Environment, Urbanization and Climate Change and AKP-run Akdeniz Municipality seek to evacuate the Turgutreis Neighbourhood, where Roman citizens predominantly live, as part of a 2020 urban transformation project. 7-storey buildings are planned to be built in the neighbourhood. While the demolition of houses was uncertain, the project was suspended in 2020. Poor citizens are concerned that they have to pay 300,000 Turkish Liras (roughly 16,000 US Dollars). Many people are unaware of the project in question in the neighbourhood where Roman culture is still maintained.
'SHOULD WE LIVE ON THE STREET?'
Naciye Söğüttekin (71) said that she has lived in the neighbourhood for more than fifty years, noting that several families live in a single household, and they have land certificates. "I am sick, one of my children is blind and another one has Mediterranean Anaemia. We live on the retirement pension I receive. Some officials came and measured out houses a year ago. However, nobody gave us any information. Where will we go if they destroy this neighbourhood? We barely make a living. Where am I supposed to go while I am sick," she said.
Muazzez Nurvel (45) who works as a cleaning woman said that she pays 1,400 TL rent and it would be difficult for them to find a new house if the houses in the neighbourhood are demolished. "I am a tenant, where will I go when the neighbourhood is demolished? Rents have skyrocketed recently. An average house is rented for 3-4 thousand Turkish Liras. I can't pay this much rent. Should I live on the street? I am against the urban transformation," she said.
'WE DON'T WANT OUR HOUSE TO BE DEMOLISHED'
Gülbahar Nurvel (74) said that the house inherited from her mother is legally registered. "We have been living here for years. Why will they destroy it? Where will they relocate us? Previously, state officials announced that 'they would build TOKI houses for the Roman people'. They keep saying it for years, and it is very unlikely they will build houses for us.  They will give us a few cents, drive us out of our houses, build new houses and sell them. We will only pay our rent for a few years with that money they promise to give us. We do not accept this. We don't want our house to be destroyed," she said.