SDF prepares to defend Efrîn and Shehba
Syrian Democratic Forces (SDF) are in preparations to defend Efrîn and Shehba from a Turkish attack, a senior commander of SDF said.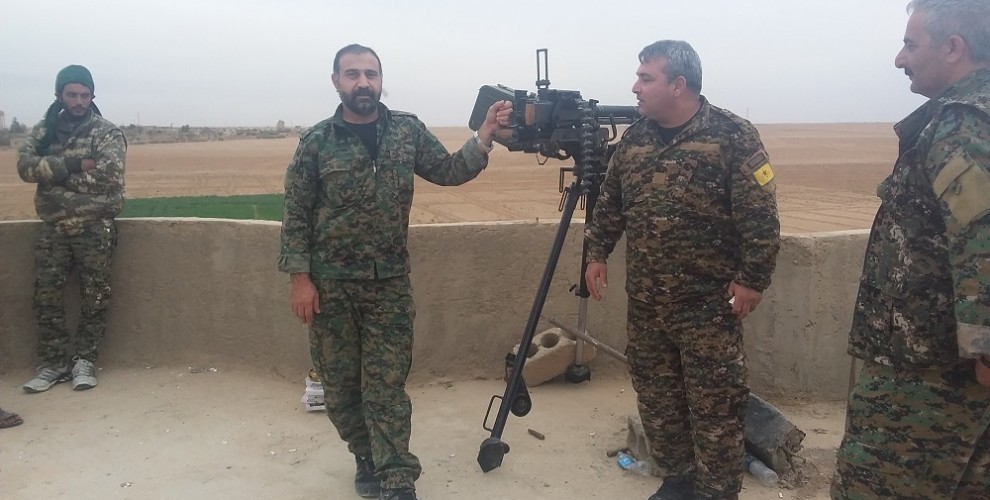 In an interview with ANF Turkish service, SDF commander Hasan Qamishlo vowed to defend Efrîn and Shehba against a Turkish attack and said that SDF has strong preparations for both regions.
"The threat is not only against Efrîn, the gains and achievements of Kurds and Northern Syria peoples are under threat too. They want to punish Northern Syria peoples" Qamishlo said.
Speaking on Turkish threats against Efrîn, Qamishlo said: "Kurds are not like the Kurds before. And they are not alone. Kurds are living side by side with all Syrian peoples on the basis of cooperation and free unity. Each people is represented in the administration and we are defending all Northern Syria together as Northern Syria peoples."
The SDF commander underlined that; "If Efrîn is attacked, all peoples and their military force, SDF, will develop a resistance struggle because we know that such an attack is an attack against the gains of Northern Syria peoples.
If Turkey attacks Efrîn and Shehba, we will not only defend these areas as the war will spread, but will also liberate Jarablus, Al-Bab and Idlib areas.
We have very strong preparations to defend Efrîn and Shehba and end the Turkish invasion of Syrian soil. Thousands of Kurdish, Arab and Syriac SDF fighters want to fight in Efrîn front. This shows that the success of the struggle in Rojava and Northern Syria is not only limited to military aspect. It has a social and political aspect too".
Qamishlo also said that the Geneva talks will fail simply because there are still groups under different names which are affiliated with al-Qaeda and other gangs. He said that another reason is the Turkish invasion in Idlib and Shehba regions.
He criticized the ignorance of SDF by the United Nations and said "A platform that doesn't recognize SDF and its components despite their great resistance and struggle and sacrifice, won't provide any solutions".