Sinn Féin National Congress under way in Derry
The Sinn Féin Ard Fheis (national congress) in under way in Derry. Some thousand people, between delegates and guests, filled the Millenium Forum in the city.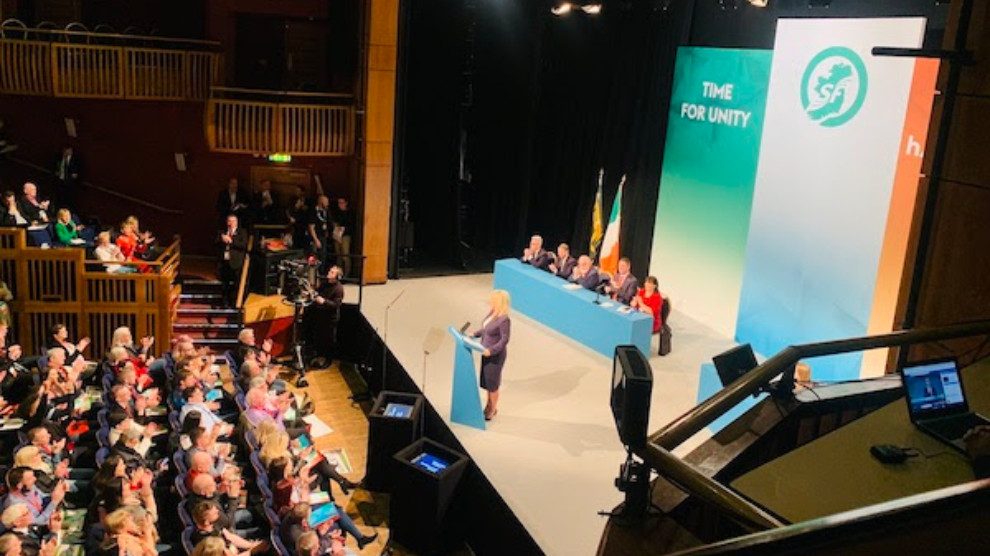 Speaking to delegates at the Sinn Féin Ard Fheis (national congress) in Derry, former Sinn Féin Assembly member for Newry and Mourne, Conor Murphy, said it is now "make your mind up time" for the hardline unionist DUP, referring to the future of the powersharing Executive in Belfast.
Mr Murphy said Sinn Féin remained ready to engage in political talks, but that progress depended on all parties approaching dialogue "in the same spirit that secured the Good Friday Agreement 21 years ago".
Following years of political stalemate, the power-sharing government eventually collapsed in January 2017 over the exposure of a corrupt renewable heating scheme.
When, in June 2017, the Conservative Party and the DUP confirmed the formation of a confidence and supply agreement, any chance of the power-sharing government being restored fell.
British Direct Ruler Julian Smith said that, in the absence of a deal to get Stormont up and running, an assembly election would be called in January.
Smith added that such an election would "mark a failure for every politician" involved, and noted that Assembly Members had continued to receive a salary over the three years since they last met.
Referring to the confidence and supply agreement, Sinn Féin Conor Murphy said at the Congress that the DUP/Tory pact was "the biggest single opposition to the restoration of the institutions."
Now, he added, "as [former Sinn Féin president] Gerry Adams had predicted, it has all ended in tears. The lessons of Parnell, Redmond and even Carson continue to be lost on those who think they can influence Westminster in their interests."
Mr Murphy told delegates that Sinn Féin wanted "genuine sustainable power sharing with all of the parties taking their place at the Executive" and "the promise of Good Friday fulfilled. The sooner we get down to that task that better for us all."