Survivor of Dersim Genocide dies aged 93
Bego Polat, whose mother and three siblings were murdered in front of his eyes in the Dersim Genocide carried out by the Turkish state, died at the age of 93.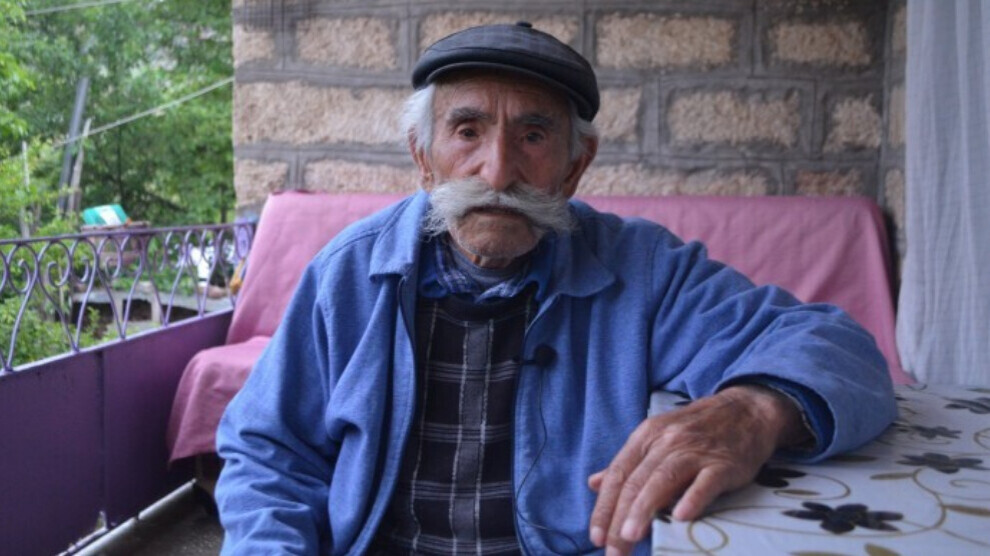 Bego (Bedri) Polat, who was a witness and one of the victims of the 1938 Dersim Genocide in Dersim, died on Wednesday evening. Polat had been in intensive care for two days.
HDP Dersim Provincial Organization published a condolence message on its virtual media account. The message said: "Dersim 38 witness Bego Polat marched to Hakka. As the Provincial Organization, we are saddened by the loss of Uncle Bego, one of the many beautiful people who were witnesses of the massacre, exiles and death. Condolences to his family and the people of Dersim in particular."
About Bego Polat
Bego Polat wrote about the massacre that took place in Dersim between 1937-38, based on his experiences. Polat, whose mother and 3 siblings were killed in front of his eyes when he was only 9 years old, and whose bodies were thrown into the water, survived with injuries. Polat's experiences in those years were written down and made into a book by his daughter Rose Polat Agum. Having taken note of her father's stories since her childhood, Agum published a book titled "Dersim 1938 and After" in order to record these testimonies.
Bego Polat, who was born to a family of 6 children in the village of Körkez in the center of Dersim, witnessed the biggest massacre in the city center. According to the narrations in the book about those years, before the massacre took place, his father, Hasan Polat, was taken to the police station by the soldiers one morning.
However, days passed and he was never heard from again. Thereupon, Polat's two older brothers, Ali and Hüseyin, decide to join the insurgents. The soldiers killed most of the family in front of Bego Polat's eyes, his mother Humar and his sisters Elif, Bira (4) and Hatice (6) and throw them into the water along with Polat, who they thought was also dead. However, Polat, survived. He realized that 2 fingers of his right hand are broken. He reached a nearby village and asked for help. He was then transported to his brothers who were in the mountains and lived with them in the mountains until the Amnesty Law was passed, thus avoiding the massacre.