The repression in the little HDP stronghold of Ardahan
Located north of Serhat province, Ardahan has voted en masse for the HDP and for this suffers retaliation.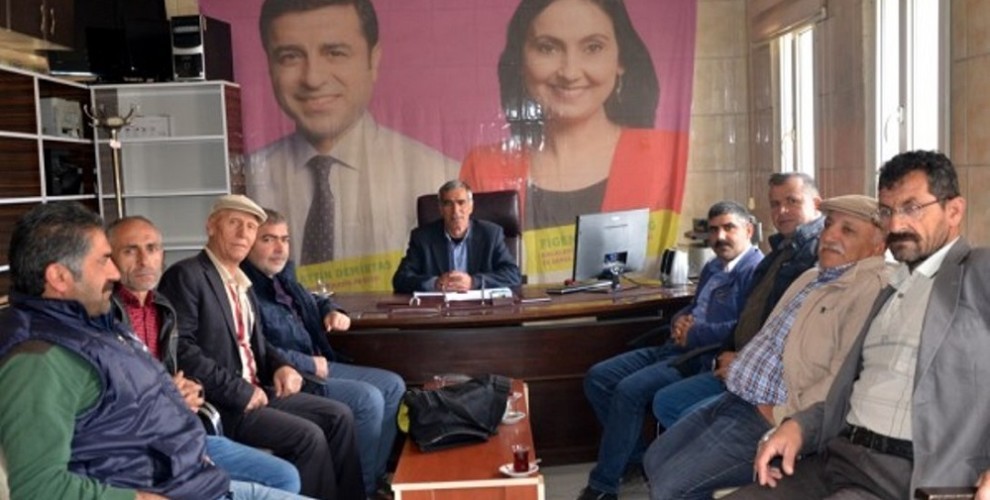 In Ardahan by now there is virtually not a single HDP member or activist who has not been detained or taken into custody. 
The Peoples' Democratic Party (HDP) has received 13 thousand votes in total in the little city of Ardahan. Here, in the last three years, at least two thousand people have been taken into custody while 300 people have been remanded in custody.
The people living in Ardahan reveal the level reached by the AKP government's political genocide operations. 
Ardahan is the most remote corner on the North of Serhat region. Here the HDP has significantly increased its vote rate in the 24 June elections. 
The total number of voters gone to the HDP in Ardahan in the past three elections has been 60 thousands, 12 thousands were given to the HDP on 24 June. 
As the HDP vote increases in the city, which has a population of 97 thousands, the repression on the people increases too.
Some 150 people were arrested in the first seven months of 2018. 
In the past years a total of two thousands people have gone to trial for politics-related charges in Ardahan. Some 300 people are waiting for a Court decision on charges of "Membership and Propaganda for an organisation".
Lawyers from the Kars Bar said that Ardahan had a very special political place for Kurds. 
Indeed, Ardahan is both a border town and a cosmopolitan place. Lawyers said: "Ardahan is a town of many peoples. The actions carried out by the peoples together and their unity is greatly disturbing for the AKP government. Every person who voted for the HDP - added the lawyers - is considered guilty".
HDP voters are taken into custody on false charges and excuses. The lawyers have a lot of work as courts are working under precise instructions and obstacles for defenders are often difficult to overcome. 
HDP former deputy Selami Özyaşar, who has been conducting election work for a while in Ardahan, said that almost everyone who has done politics in Ardahan has been arrested.
"Repression continues after the results of the 24 June elections. - said Özyaşar - Election work was difficult to carry out. Those who carried out election work have been taken into custody, often with the excuse of having shared material on social media. There is no HDP member and activist who hasn't been taken to the police station to give statement".