Two labour unions, one common struggle
At a time when the unions are subjected to severe criticism, the Dev Yapı-İş Union and the İnşaat İş Union are carrying out many joint actions.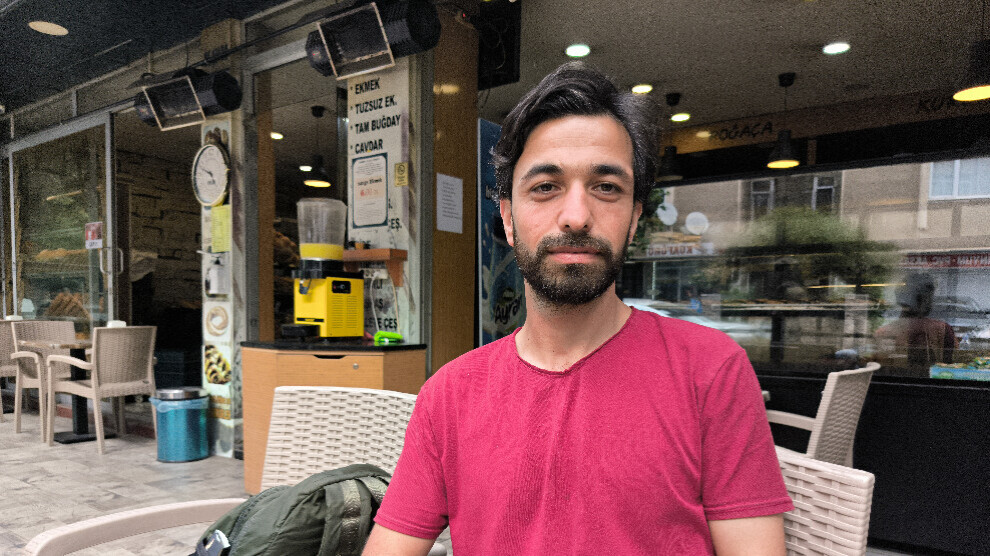 According to the reports published by the Occupational Health and Safety Council (ISIG), in the first five months of 2023, 118 workers lost their lives in workplace homicides in the construction and road industry.
In 2022, 843 workers fell victim to workplace homicides, 374 of them (20 percent) in the construction and road sector. The construction industry has one of the most precarious working conditions in Turkey. Precarious work has become systematic for workers in this sector, which became the main economic sector after the AKP and Erdogan came to power. The construction sector, which offers short-term contracts and worker circulation, is very difficult in terms of union organization. Therefore, the rights and working conditions of the workers are often not a priority.
Despite all these difficulties, the Dev Yapı-İş Union affiliated to DİSK and the independent İnşaat İş Union are carrying out many actions together. These two unions, which organize strikes and struggles at the construction sites, voice the demands of the workers for shelter, food, overtime, wages and many other issues.
At a time when the unions are subjected to severe criticism, ANF talked to the Dev Yapı-İş Union and the İnşaat İş Union about the working conditions in the construction sector, as well as the forms of organization and actions. In the first part of this interview, General Secretary of Dev Yapı-İş Union Nihat Demir answered ANF's questions.
Organizing in the construction sector is extremely difficult. Because this sector has its own unique conditions. How do you manage to organize?
There is always a spontaneous organization in the construction sector in general, because there are serious violations of rights. Yes, it is difficult to organize because many of the workers come from other provinces, especially from Kurdish provinces. They stay in camps and construction sites. When they don't receive their salary, they have no place to go.
In general, what are the working conditions at the construction sites?
We are in the 21st century, we are in 2023, but the state's own laws are not still in force in the construction sites. Severance and notice pay, and overtimes are not paid. Workers have their daily salary reduced or not paid at all. Salaries are paid with a delay of 2-3 months. Workers work long hours and being paid late, increasing their problems. Moreover, workers are often victims of work-related accidents because they are working when they are tired and exhausted. Due to the acceleration of production, many of our friends fell at the construction sites. Some suffer from heart attack caused by fatigue. Many of our friends died in the workplace.
So, what about organization in union activities?
Before the 80s, there was a serious organization and union in the construction sector. The workers knew about the unions. But since there was no serious union movement or union struggle in the construction sector after 1980, there was no union in the minds of workers. Sometimes workers ask questions like 'what is a union, do they pay more?' Funny questions like this can be posed to us.
You said that most of the workers don't live here. So, what exactly is the definition of worker in this industry?
I can say that there are mostly younger workers in construction, there are many university and high school students. There are those dismissed by governmental decrees (KHK), there are teachers who wait for government appointment. Construction is a difficult sector, and it is necessary to have experience and skills to work in this field. It is a job that requires strength and power. Because a worker without a background in construction can easily fall, for example.
You came here after visiting a worker at the hospital who fell from a site…
Yes, a colleague of ours, who works at Emlak Konut in Fikirtepe urban transformation project fell from the 11th floor and luckily he is still alive. It is truly a miracle! He is currently in Göztepe Hospital. Fortunately, he is alive but he was seriously injured, and he may not return to a normal life. Maybe he will no longer be able to walk. He won't be able to work like he used to and he's only 20 years old! Hundreds of people have died; thousands of people have become disabled due to gross neglect of construction, and most of them are young people.
Which neglects do you encounter the most?
Most of the time, there are housing and food problems. From time to time, we stage effective actions to protest these shortages. We voiced our demands by storming the cafeteria. Then they changed conditions completely. For example, we had a few such actions in Kalyon and in the Renaissance. After our actions, the food problem was solved. We are constantly making improvements in housing and food, yet two days later we get back to square one. Because there is a circulation of workers. It's something in the nature of the business. It's a temporary job.
The construction process is also problematic. In order to be fast, for example, the workers have to finish huge buildings in four or five years. In fact, it would take longer to finish them. Compared to the past, the current projects offer buildings which are a little more resistant to earthquakes, but there are many risks because there are a lot of neglect and materials are stolen or ignored.
How is occupational safety inspected at construction sites?
Unfortunately, because occupational safety institutions receive money from the boss and there is no separate control mechanism, it is reduced to whatever the boss says. The safety of workers is not only provided with safety hats or shoes. Shelter and food must be good, and there must be nets and protection all over the building. There is no full protection and job security anywhere. I couldn't find any. For example, although it is prohibited, workers are subjected to salary deductions after they are given a fully-protected suit. In this sense, there is a lack of organization and, unfortunately, we cannot deal with all cases.
How many construction workers are there in Istanbul?
It is difficult to give an exact number, but there are almost two million construction workers. Of course, we do not count workers without papers. There are also a lot of refugees.
Are workers familiar with the actions of the two unions?
When there is a joint struggle of the two unions in this field, the voice of the workers can be heard in a better way by society. Workers can now say that they have a union and are no longer alone. Every action leads to another action. The reason we succeeded in all actions is that we never look down on any worker because we are also construction workers. We know that the problems cannot be resolved at the negotiation table, without strikes and struggle. The spirit of common struggle should conquest the streets. We are talking and discussing how we can solve problems in the fastest way without making workers suffer more. Because all these workers are coming from different regions of the country, and they rely on daily wages. If they are fired, they have nobody to go and ask for help.
Of course, we are still angry because we are constantly dying on construction sites. However, we don't bow to the bosses. Whatever the case, if a worker has a problem, we do not leave him alone without resolving it. Workers also realize that they can achieve something if they struggle in this way, organize and go on strike. In the last week, we did three or four demonstrations in Fikirtepe and we succeeded in all of them.
The area we are struggling in is a difficult area. Bosses openly say that they are "the state" and threaten us. We have been threatened many times. Now, none of the managers of both unions have any real security of life. But we are not afraid. That's why we're not going to take a step back. No matter how many threats we receive, our struggle will continue.