We won't leave our land to get work
Workers working in streets fighting the scorching heat in Cizre say they cannot get their work back, but they will not leave their land.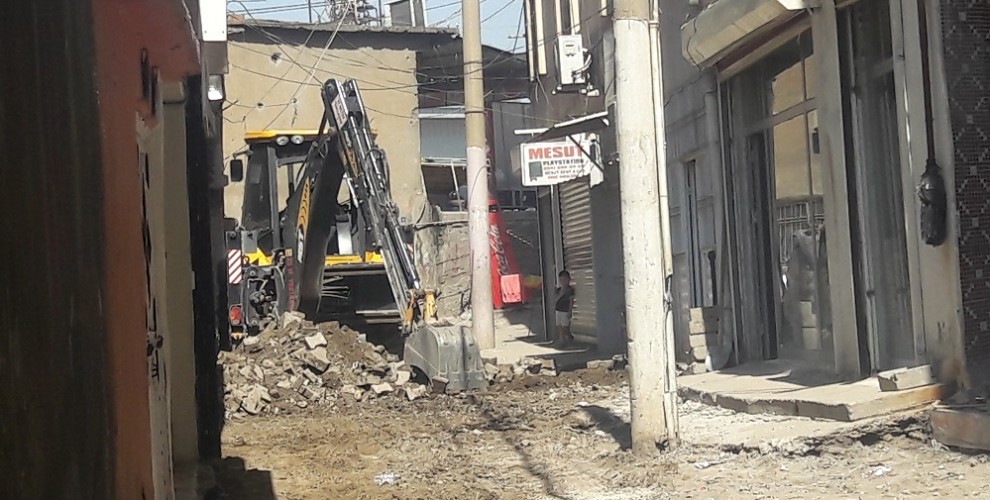 The road workers who work for hours under the scorching sun in the Cizre province of Şırnak where the temperatures have risen to 45 degrees continue to do their work despite all difficulties. 
Workers who do roadwork in various streets of Cizre do not get paid enough for the work they are doing. 
Dozens of workers working in Cizre, Nurullah, Nusaybin and Idil streets noted that they facing very difficult conditions.
Workers say they will continue until the end of autumn, working for 80 Turkish lira per day. They said that this salary is not fair compare to the amount of labor, yet they are determined to refrain from immigrating from their lands. They said that people in the region are forced to emigrate to find job. "If there is an early election, - they said - we will take our municipalities back again", and they referred to the fact that the elected mayors in the region (from the HDP party) had been forcibly removed by the government that has sent a state-appointed ruler.
As a road worker for 20 years, M.Ç explained the difficulties he experienced: "We are beginning at 7 in the morning and we are under this sun until 5 o'clock. I have two kids going to university so I have an obligation towards them".