YPG Spokesperson says UN report is biased, prepared under influence
YPG Spokesperson Nuri Mahmoud has strongly denied the accusations in a UN report that blamed the YPG and said that the report was prepared 'under the influence of parties that are hostile or opposed to the Autonomous Administration'.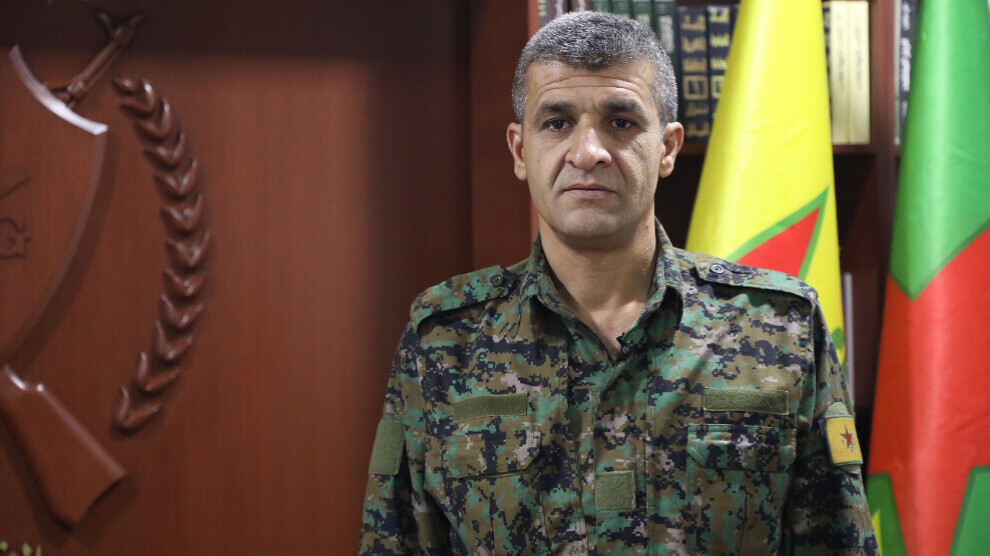 YPG (People's Defense Units) Spokesman Nuri Mahmoud responded to the UN's Children and Armed Conflict report released on May 6. He stated that the report was not prepared based on international standards.
"We followed with interest the report which covers the January-December 2020 period and was released on May 6, 2021, by the UN Special Representative on Children and Armed Conflict, Ms. Virginia Gamba," he noted.
'YPG HAS A STRONG OBSERVATION MECHANISM'
"We do not accept that our unit is held responsible for the rights violations (179.8) regarding the militarization of the children mentioned in the report. Our forces have a strict and strong monitoring mechanism to make sure that anyone under the age of 18 does not join our groups.
In the meantime, we will start a serious investigation on the allegations (5) that our forces use schools as military points," Mahmoud noted.
'WE STRONGLY REJECT CLAIMS OF ABDUCTION'
"We vehemently reject the allegation that our forces abduct people (8).
As the YPG, we reiterate that we will abide by human rights and national standards in accordance with UN conventions. At the same time, we sharply criticize the people in the UN Observation and Communications Office which is entrusted with observation and research in the Autonomous Administration North and East Syria. Because it is a report prepared under the influence of parties that are hostile to the Autonomous Administration, and therefore it is biased in the evaluation of the information in the UN official reports.
The YPG endorses the agreement between the UN and the Autonomous Administration. The Autonomous Administration region is doing its part in this regard. It openly shares necessary explanations on the training of UN teams, joint organizations for monitoring centres, and civil and military prisons," Mahmoud said.
UN IS USING ALL SOURCES FOR DAMASCUS AND ANKARA
Unfortunately, the report incriminates our units and portrays us as a force that unfairly violates children's rights. The UN officials in charge in Syria do not adopt international standards concerning the violations experienced by the children of Kurdish, Arabic and other communities that make up forty percent of the population in entire Syria.
The UN is using its sources only for the Syrian regime and Turkey. Because they are recognized by the UN. However, it has deprived the children of the Autonomous Administration, which makes up 32 percent of Syria territory, of their rights with unconceivable excuses."