15 activists detained in Sweden in protest against Iranian regime
On Wednesday, the second day of Iranian Foreign Minister Cevat Zarif visit to Sweden, protests continued against the Iranian regime.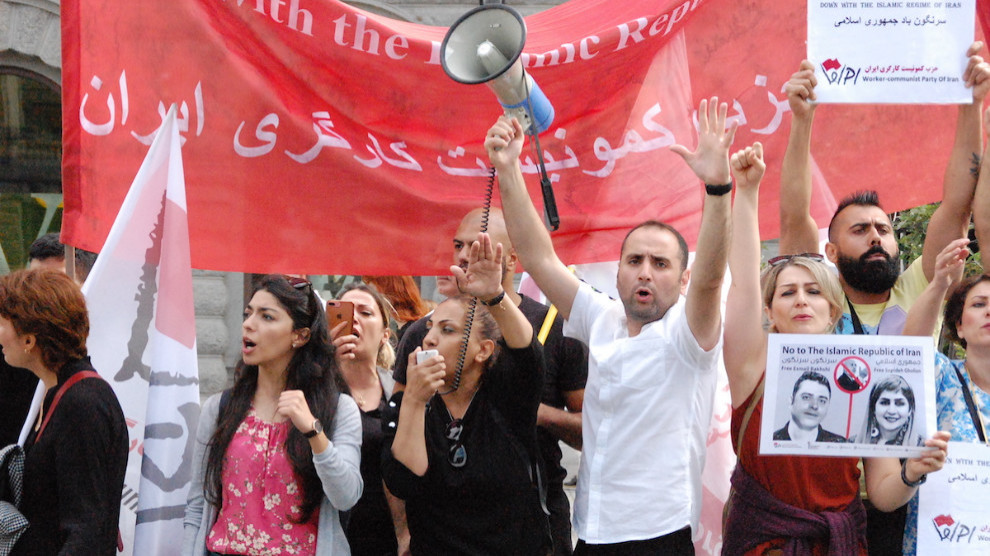 Protesters and the police clashed in Sweden as activists protested the Iranian regime as Foreign Minister Zarif attended a conference at the Stockholm Peace Research Institute (SIPRI).
Five demonstrators were injured in the action, police detained 15 demonstrators. Around 60 demonstrators were forced on a bus and taken to other boroughs.
Despite the police intervention, the people continued the action until the end of the conference.
On Wednesday afternoon, the demonstrators came together in front of parliament building, chanting slogans and condemning the Iranian regime and the Swedish government.