39-year prison sentence sought for three journalists
Diyarbakir Prosecutor's Office demanded 39-year prison sentence for three journalists for their reports about clashes between the Turkish army and YPS in Idil, a district of Sirnak province.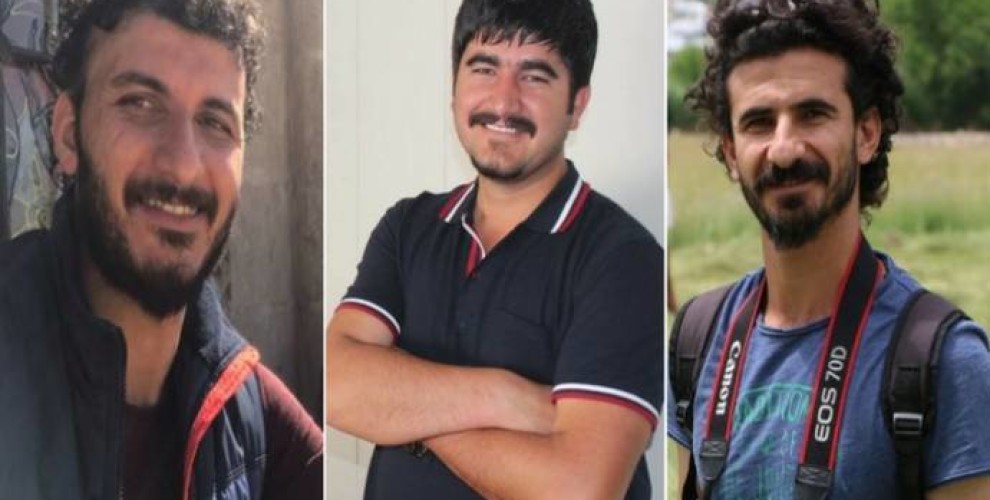 22 months after their detention, the indictment against Kurdish journalists Ferzen Catak, Mahmut Ruvanas and Kadri Esen is finally released. The prosecutor's office demanded a total of 39-year prison sentence for all three.
Catak, Ruvanas and Esen were working for Dicle News Agency in Idil during Turkish operation against Civil Protection Units (YPS). They reported human rights violations by the Turkish army and served images and videos of the destruction in Idil.
The prosecutor's office accuses Catak of "making terrorist propaganda" and "being a member of a terrorist organization while Ruvanas and Esen are accused of propaganda.
The accusations are supported by a testimony of a secret witness.