ÖGİ: 168 journalists behind bars in Turkey
Free Journalists Initiative stated that 168 journalists are imprisoned and 7 in custody, while 28 other journalists and one news agency have been sued in the month of November.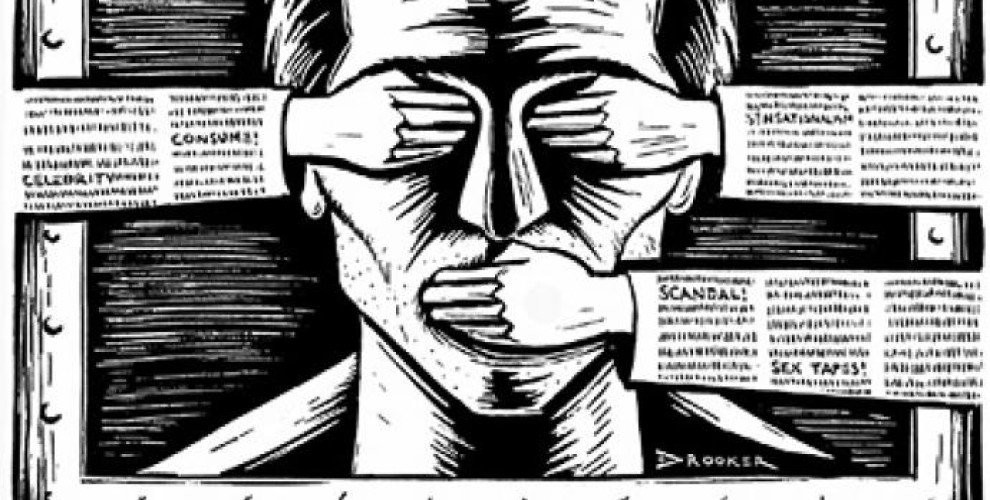 Free Journalists Initiative (Özgür Gazeteciler İnisiyatifi, ÖGİ) announced the reports on rights violations against the press in Turkey for the month of November. The report, read out in Kurdish and Turkish by ÖGİ Spokesperson Hakkı Botan in the Human Rights Association (IHD) branch in Amed, called attention to the increasingly ongoing attacks on the press.
Boltan recalled the bombing that targeted Özgür Ülke (Free Country) newspaper office in Istanbul on 3 November 1994, killing journalist Ersin Yıldız. Boltan stressed that the attack aimed to end the newspaper, but failed to achieve its goal as free press grew even further and continued its service for the people.
Drawing attention to the increasingly ongoing attacks against free press, Boltan said; "The Turkish state's and government's approach to journalists and journalism has not changed today. On the contrary, attacks are growing more and more. This government and state target the free press as it did in the past, and launch all-out attacks. In these attacks, journalists are attacked, their equipment is seized, they are detained, sued and imprisoned."
Boltan announced the following figures from the attacks on the free press for November:
- A total of 168 journalists are behind bars
- 7 journalists were taken into custody
- 4 journalists were released
- 28 journalists and one news agency were sued
- 31 journalists stood trial
- 17 media outlets were removed from RTÜK (Radio and Television Supreme Council) and had their right of broadcasting cancelled
- 3 journalists were sentenced to 4 years and 9 months in prison
- 3 journalists were given 106 thousand TL fine
- 1 journalist was subjected to knife attack
- 1 TV station was raided
- 1 journalist was killed.
Boltan offered condolences to the family of journalist Rana El Uceyli who was killed while covering Hashd al-Shaabi's operation against ISIS at Syrian border, and wished a speedy recovery for the cameraman who got wounded alongside Uceyli.
Boltan condemned all the attacks against the press, stressing that; "Turkey cannot get out of crises unless journalists are released."