Arrest warrant for NRT Director after the detention of a reporter
An arrest warrant has been issued for the director of NRT after the detention of a reporter for the channel two days ago.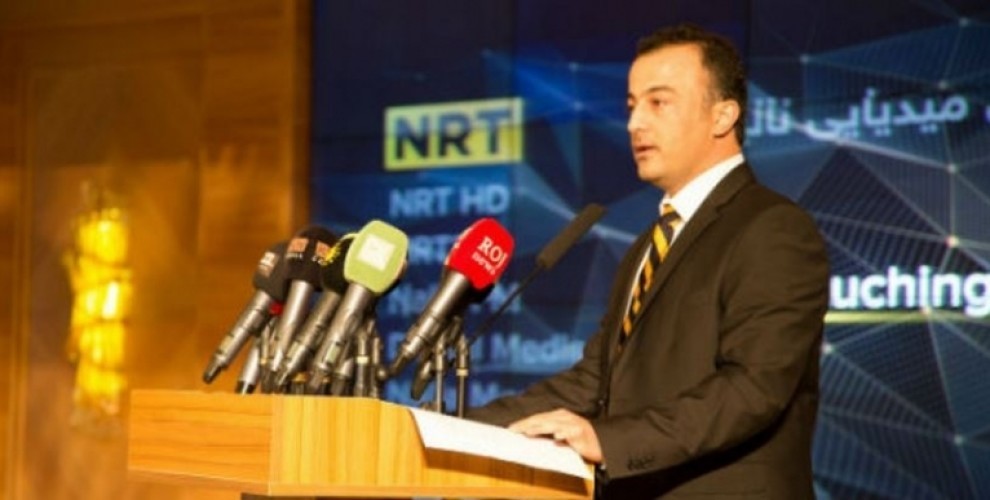 An arrest warrant has been issued for the director of South Kurdistan based NRT television after the channel's reporter Aram Bakhtyar was detained by police in Kifri on Monday (May 22).The Judicial Council had filed a lawsuit against the NRT reporter in Kifri on May 3 following a report on a man who was sentenced to 11 years in prison.
Bakhtyar was transferred to Kalar detention directorate one day after he was arrested. He was told that he was being detained on the charge of "defamation" and through a lawsuit from the president of Kirkuk-Garmyan appellate court, Akram Jalil.
According to laws set out to protect journalists in the Kurdistan Region, and approved by the Kurdistan Parliament in 2007, no journalist is to be detained while carrying out their work. Article 9 of the journalism law doesn't mention the arrest of journalists, but does mention that fines can be applied against journalists.
According to a decision adopted by the sixth cabinet of the Kurdistan Regional Government (KRG) Council of Ministers, no journalists must be detained on their duty.
NRT said the Kurdistan Journalist Syndicate hasn't expressed any stance on the detention of the NRT reporter, who has been arrested in opposition to the journalism laws that exist in the region.
NRT stressed that though political party affiliated channels and media have also reported on the same case that NRT reported on, neither the court nor judicial council has taken any measure against those channels.
The Metro Center for Journalists Rights and Advocacy released a statement on Monday calling for the immediate release of the reporter.
The advocacy organization said the report by the NRT journalist came after the decision of the court in Kifri and that the report had no effect on the investigation of the case.
"Final decisions by the courts are not private and they are made publicly," the statement read. "The coverage of the news which has no effect on the investigation process isn't a crime [and isn't a reason] to issue arrest warrants for journalists."
The report documented how a man was taken into custody in 2016 after confessing to the crime of stealing 14 times in a number of shops in Kifri and who blamed his lack of income due to the government's austerity measures.
A number of people criticized the sentence saying that other people would not have been punished, and that in this case the accused was charged with a much bigger sentence than what was deserved.