International delegation can't present file on Turkish use of chemical weapons to OPCW
The vigil against the Turkish state's use of chemical weapons against the guerrillas in front of the Organization for the Prohibition of Chemical Weapons (OPCW) continues.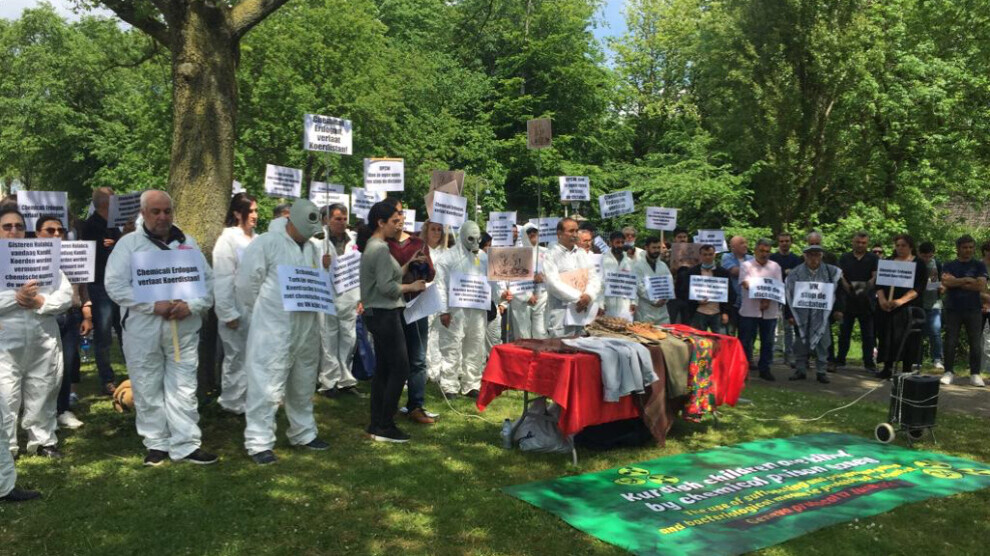 Led by the European Kurdish Women's Movement, NAV-BEL and DEM-NED at the beginning of May, demonstrations are held in front of the OPCW in The Hague every Tuesday and Thursday. The protest is set to continue until 30 June.
The flights of internationalists from England, who planned to participate in the demonstration on Tuesday, were cancelled just an hour before departure.
The internationalists planned to submit a file to the OPCW containing evidence of the Turkish state's use of chemical weapons.
The KCDK-E co-chair Yüksel Koç led a delegation and tried to present the file containing the evidence, but the delegation was prevented from handing in the file.
The activists reacted that international institutions, especially the OPCW, were partners in the attacks with chemical weapons.
The first vigil of this week ended with a march in front of The Hague Court of Justice.