Journalists Kızılkaya and Sancılı released
Journalists İnan Kızılkaya and Kemal Sancılı, who were on remand in the Özgür Gündem case, have been released from prison.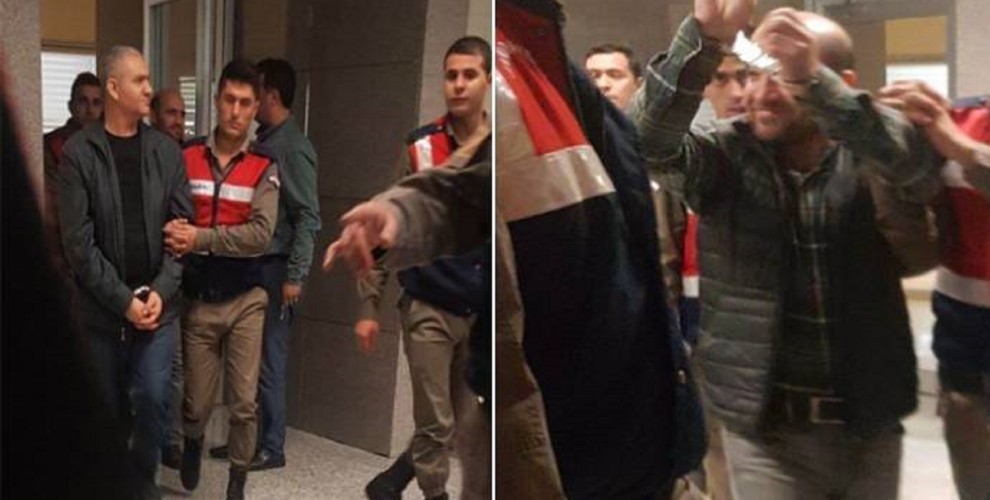 The fifth hearing for the case against Özgür Gündem, a newspaper shut down on August 16, 2016 by the Istanbul Criminal Court of Peace No.8 and on October 29, 2016 by a Statutory Decree (KHK), was held in the High Criminal Court No.23. Editor in Chief İnan Kızılkaya, who had been in prison for 441 days, publisher Kemal Sancılı, in prison for 301 days, Necmiye Alpay and Eren Keskin were present in the hearing.
A large group of lawyers attended the hearing which was also followed by officials from the German Consulate, CHP MPs Sezgin Tanrıkulu and Hilmi Yarayıcı, TGS Secretary General Gökhan Durmuş, DİSK Press Union Chairperson Faruk Eren, many journalists and citizens. Many were unable to get in due to the small size of the hall. The hearing started after ID controls with a different board of judges than the previous hearings.
After the defense depositions, the prosecutor cited the previous decrees and demanded the continuation of arrest for Sancılı and Kızılkaya.
The board of judges ordered a break to make their decision and later on issued the verdict to release Kızılkaya and Sancılı with a foreign travel ban.