Kurdish journalist Beritan Canözer faces up to five years in prison
The Diyarbakır prosecutor's office has filed charges against journalist Beritan Canözer. Unsurprisingly, the JinNews reporter is accused of terror propaganda on the web. But this case is characterized by a particular absurdity.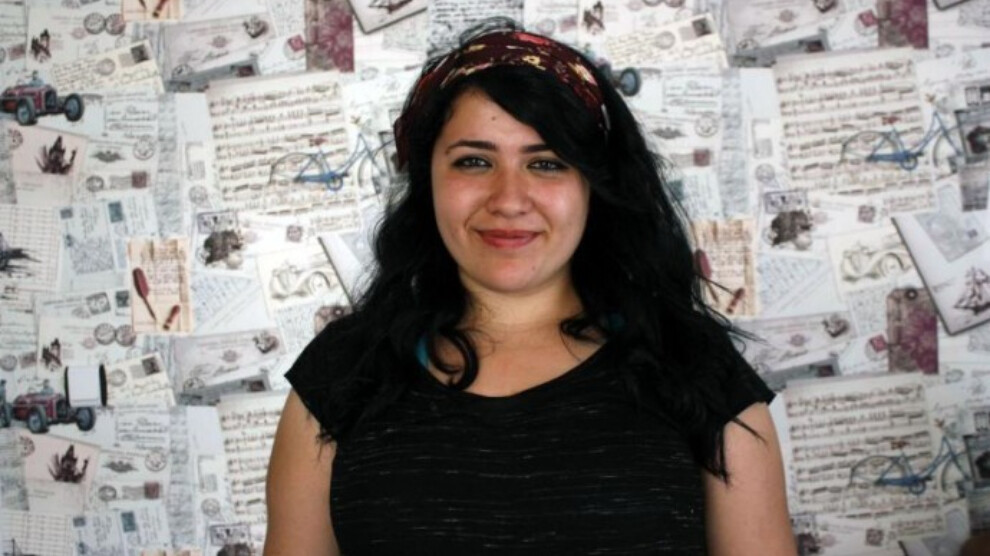 The chief public prosecutor's office in the Kurdish city of Amed (tr.) Diyarbakır has filed charges against Kurdish journalist Beritan Canözer. The correspondent for the all-female news agency JinNews is accused of spreading "terror propaganda" on social media. This refers to posts "in the spirit of the PKK". If convicted, she faces up to five years in prison.
The basis for the charges against Beritan Canözer is the prosecution's completely unfounded assumption that the 27-year-old is the person behind the name Bêrîtan Sarya. Canözer's namesake is also a journalist and works as an ANF correspondent in the autonomous region of northern and eastern Syria. Her accounts on Twitter have been blocked in Turkey for years and can only be accessed via so-called VPN services. One of Bêrîtan Sarya's Twitter accounts was even hacked from a site in Turkey in 2021.
As part of the investigation led by the Diyarbakır Chief Public Prosecutor's Office, Beritan Canözer was temporarily detained in both April and August last year. Both times, the journalist was in police custody for around four days and faced questions about her colleague. Upon her release after the last arrest, she stated, "I told the police for the second time that Bêrîtan Sarya and I are not one and the same person. Why I was questioned about her again, I cannot explain."
"The defendant is lying because she wants to avoid punishment"
According to the prosecution, Canözer is only pretending not to be Bêrîtan Sarya because she wants to "evade punishment". In the indictment against the journalist, a total of eight Twitter posts from two different accounts are used as supposed "proof" of her guilt. These are said to "clearly reflect" that she supported the PKK's actions and considered its activities legitimate. One like and four comments on Twitter were indeed said to be from Canözer. However, she was sentenced to under two years in prison for alleged terrorist propaganda as a result.
Trial to begin on March 31
The indictment against Beritan Canözer has already been accepted and the trial will be held at the 4th Heavy Penal Court in Diyarbakır. The trial will open next Thursday.
Repression - everyday life for Kurdish media workers
State repression, charges of alleged support for terrorism or insulting the president, obstructions to research and threats on the street - all this is part of the everyday life of critical journalists in Turkey. Those who report from the Kurdish regions of the country are under special observation by the authorities and the judiciary. Beritan Canözer is not the first time in the sights of Turkish justice. In 2018, a terror case was opened against her on charges of "membership in a banned organization." The prosecution demanded a prison sentence of seven and a half to 15 years, and in October 2019, the journalist was acquitted. At the age of 21, Canözer had already spent several months in prison on "suspicion of terrorism." The reason given was that she had been "nervous" during a check during curfews in Amed's Old City district of Sur in late 2015. In that context, she was sentenced to 15 months in prison the following March - allegedly for inciting banned protests. In June 2020, Canözer received a prison sentence of one year, ten months and 15 days for terror propaganda. The sentence is not yet final.