Twitter blocks access to ANF's Twitter account in Turkey
Twitter has blocked access to the official account of ANF Turkish service in Turkey.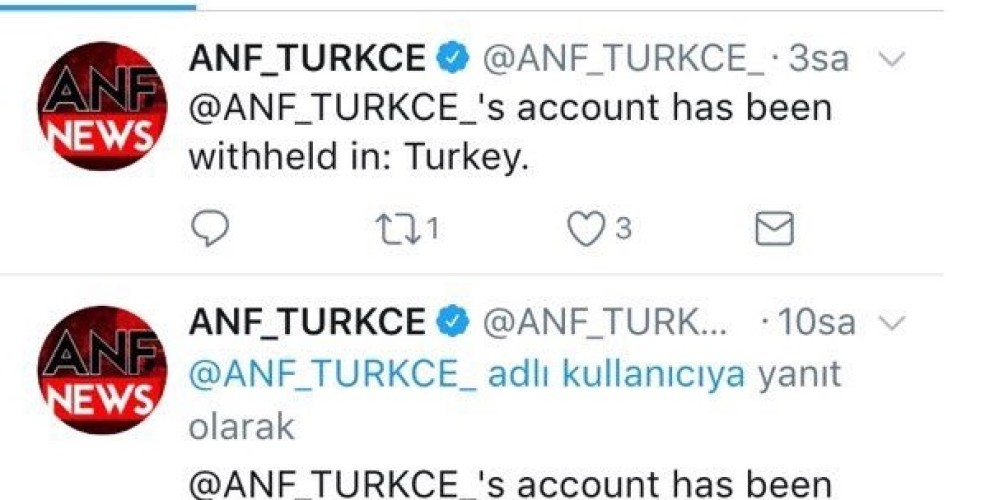 The Turkish service of Fırat News Agency (ANF) which provides independent news from Kurdistan, the Middle East and the world had its account withheld by Twitter. The social media platform withheld the account without putting forward any reason or justification.
By blocking the account of Fırat News Agency, which works to enable immediate access to true news at a time when serious issues are experienced in Turkey in respect of freedom of expression, Twitter has inflicted yet another blow to the freedom of expression and people's right to information.
As restrictions and bans on Kurdish and pro-Kurdish media outlets continue, both inside and outside Turkey, video sharing website YouTube has also increased its efforts against our agency. The official YouTube account of the ANF was shut down recently, and the accounts opened by our side one after another have all been shut down by the website due to Kurdish content, resulting in the loss of all previous videos served in our news articles.