12 lawyers released from prison re-arrested
Out of the 17 lawyers who had been released from pre-trial detention on Friday, were re-arrested on Sunday.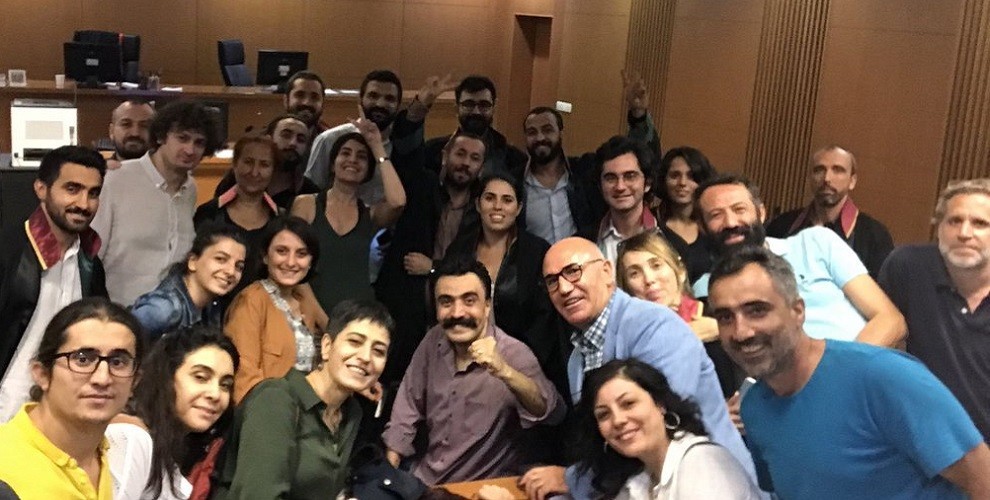 On Friday, the sixth hearing was held in the trial of 20 lawyers at the Istanbul 37th Heavy Penal Court. The lawyers are accused of "leadership and / or membership of an armed terrorist organization".
All lawyers standing trial are members of the left-wing lawyers' association ÇHD (Çağdaş Hukukçular Derneği, Association of Progressive Lawyers) and the HBB (Halkın Hukuk Bürosu, People's Law Office), which is known for its efforts against state repression and focuses on political processes across the country. 17 of the lawyers have been in custody since September and November 2017, respectively.
On Friday, the court ordered the lifting of the arrest warrants of all defendants, but at the same time imposed a ban on leaving the country.
12 of the lawyers, Selçuk Kozağaçlı, Behiç Aşçı, Özgür Yılmaz, Barkın Timtik, Ebru Timtik, Ahmet Mandacı, Engin Gökoğlu, Aytaç Ünsal, Aycan Çiçek, Naciye Demir and Şükriye Erdem were re-arrested on Sunday.
ÇHD Leader Selçuk Kozağaçlı, who went to the Istanbul Courthouse in Çağlayan on Sunday to object against the arrest warrant issued for 12 lawyers, was battered by the police in the hearing room and forced out.