7 workers killed in their workplace in the last month in Urfa
Urfa Medical Chamber said that 7 workers lost their lives in the last month in the city.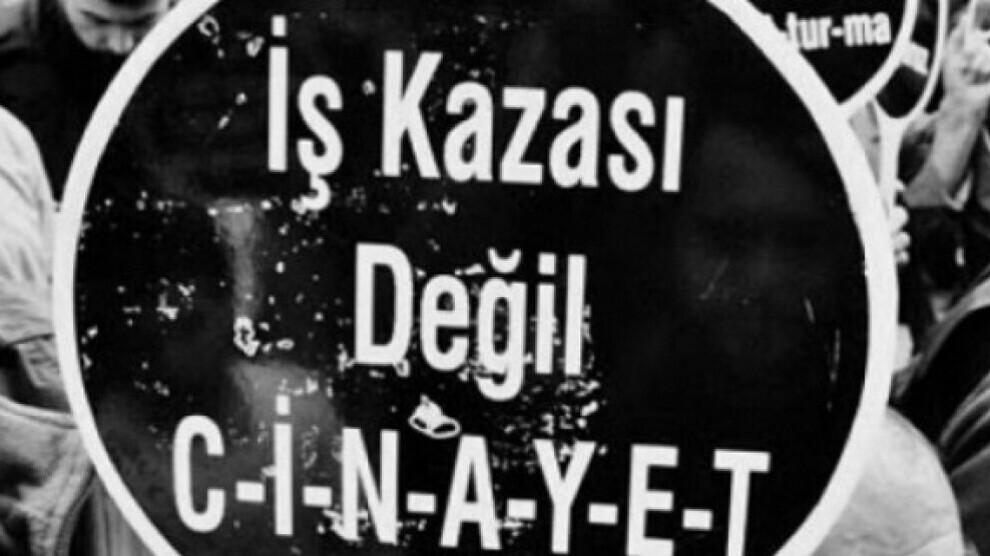 Urfa Medical Chamber has made a written statement regarding the increasing number of occupational homicides in the city. The statement said that 2 workers lost their lives due to work-related accident in one day and added that a total of 7 workers lost their lives in the last month. "We know well that the increasing number of fatal occupational accidents in our city is not a coincidence. Procedures and obligations remain on paper and this is the main reason for these killings.
The Joint Health and Safety Units (OSGB), employers and service providers are the main responsible for the problems experienced, said the statement, which also highlighted what needs to be done.
"* Occupational Health and Safety Law No. 6331 should be amended in accordance with its purpose.
* The occupational safety expertise system should be restructured to be provided by the public, and the marketization of the service should be terminated.
* Audit mechanisms should be planned and strengthened as independent organizations.
* Sanctions should be applied to those responsible for work accidents and murders, and judicial reviews should be carried out independently against the employer, relevant public officials and those responsible."
842 work homicides in six months
According to a report released by the Health and Safety Labour Watch (ISIG) on 6 July, at least 842 workers lost their lives in the first 6 months of the year in Turkey and North Kurdistan.
38 people committed suicide in 6 months due to their economic situation
According to the HDP Labor and Social Policies Commission's report released on 25 July, at least 38 people committed suicide in the first six months of the year for economic reasons, while 1,718 rights violations were experienced against workers.