78 percent disabled prisoner in wheelchair is not released
Prisoner Nurettin Başaran, who is 78 percent disabled, is not released even though he is wheelchair-bound and taken care of by a caregiver.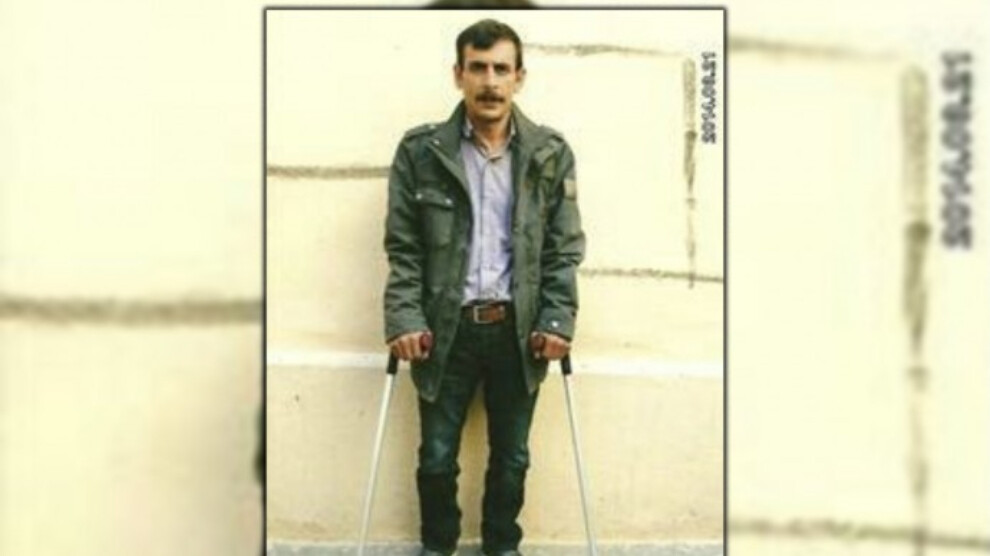 Nurettin Başaran is a disabled prisoner who was arrested and sentenced to 25 years in prison following the curfew announced in the Cizre district of Şirnak in 2015. Despite his 78 percent disability and a Forensic Medicine Institute (ATK) report saying that "He cannot stay alone", Başaran is not released from prison. The situation of Başaran, who refused to have an operation in prison, is gradually getting worse . Even the basic needs of Başaran, who is kept in a solitary cell, are met by a caregiver in prison.
Speaking to Mezopotamya agency (MA), Başaran's wife, Kaniye Başaran, demanded the release of her husband so he could get proper treatment. Başaran stated that her husband needed an electric wheelchair that he could use alone, which they, however, cannot afford.
HE CANNOT MEET BASIC NEEDS
Başaran called for the release of her husband, who cannot even meet his basic needs alone and is in need of treatment. She added: "A caregiver helps him in prison. Is there anything more difficult than this? It is very difficult for us to go to visitations. The prison is far away from us, and we don't have a car. We change buses several times for a visit to the prison. He is not able to stand up at all. We want him to be released and treated outside."
HE MAY LOSE ONE LEG
Başaran stated that her husband would lose one of his legs if he did not have an operation. She added: "He is receiving drug therapy. Still, his health is deteriorating day by day. Everything is very difficult for a person who cannot meet his/her needs in a prison. We demand the release of all sick prisoners."