85 years old Kurdish prisoner Sise Bingol hospitalized
Sise Bingol (85), held in the Tarsus Type T Closed Women's Prison, was hospitalized after intense protests.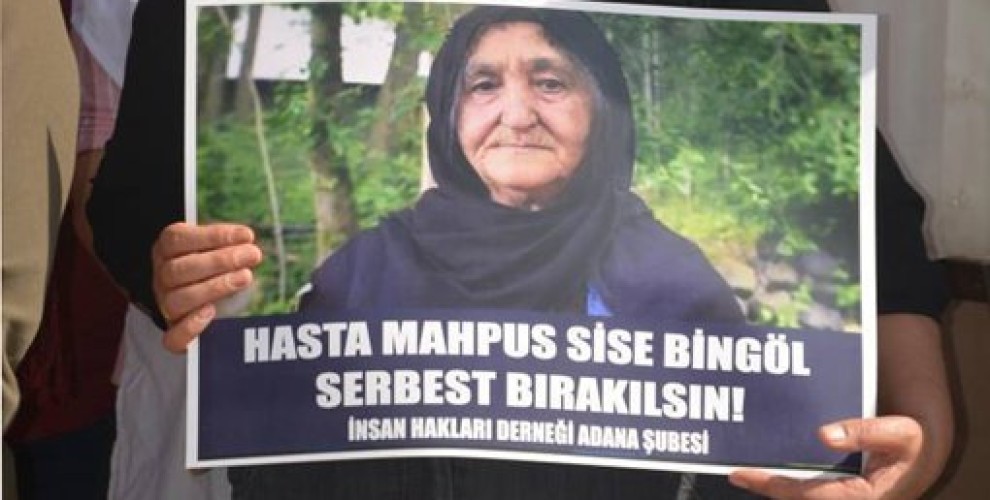 According to PIRHA News Agency, 85 years old Kurdish prisoner Sise Bingol's lawyer Gulsen Ozbek announced that her client was hospitalized at the Mersin University Hospital for both treatment and to obtain necessary reports.
Lawyer Ozbek said if the reports can be obtained, Bingol may be released.
Bingol has lost her ability to recognize events around her due to her advanced age, and is suffering from stomach issues, diabetes, asthma, hypertension and other conditions.
Bingol can't handle her daily tasks on her own and is only able to get by on help from other prisoners.
Sise Bingol had had a heart attack one month before her arrest, and her treatment had been cut short when she was sent to prison.
The Justice Ministry has disregarded her serious medical conditions and a report that says she is "unfit to serve a prison sentence". Sise Bingol was also exiled to the Tarsus Type T Closed Women's Prison without her family's knowledge or consent.
Sise Bingol has been in prison since 2017. She was sentenced to 4 years 2 months for "aiding and abetting a terrorist organization", and had been arrested in April 2016 along with 3 others in a raid in the Badan vilage in Mus's Varto district on allegations of "membership to a terrorist organization".
Bingol had been released in the first hearing held in June 2016 due to her medical condition, but was sentenced again in an ongoing case in April 2017.