Çapraz: Policy of impunity in Hakkari means continuous human rights violations
IHD Hakkari branch co-chair Sibel Çapraz said that the policy of impunity applied to Turkish military forces in the province caused continuous human rights violations.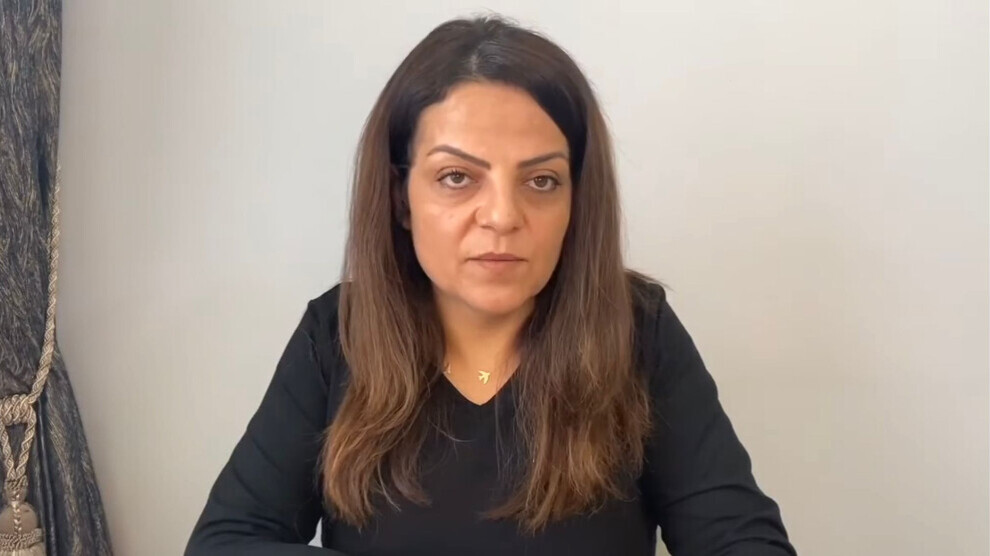 The Turkish state continues to implement the state of emergency laws in Hakkari (Colemêrg), and the measures lead to an increase in deaths, detentions and torture. The Turkish state has banned all kinds of democratic actions and events for approximately 7 years, and recently announced that actions and activities such as sit-ins, press statements, demonstrations and stands were banned for 7 days between 18 and 23 September.
Hakkari is a region with heavy violations
Human Rights Association (IHD) Hakkari branch co-chair Sibel Çapraz said that the region has been one where human rights violations have been very heavy since the past. She said that the main problem is that the region is in a strategic position both sociologically and geographically. "What I mean by strategy is: firstly, it is located on the border of two countries. There is a reality of people facing the full range of violations in border areas. Because there are people within and outside those borders who have not broken ties with each other and have kinship relations. Unfortunately, every individual on these border lines where Kurds live has suffered their share of the state's security policies."
Violations at border
Stating that impunity policies cause more violations to occur, Sibel Çapraz added: "There is an attitude that turns this impunity policy into an opportunity. Those committing crimes have an understanding that nothing will happen to them. In addition, the fact that people living on the borders also have the right to a living space is ignored. Who are the people living along the border? Kurds. Previously, they cited border smuggling as the reason for all sorts of mistreatment. Now people face the same treatment at the border gates where they officially enter and exit. At the borders, people queue to get through the gate in temperatures below -40 degrees. They are in a tight security circle. There is even a quota for one kilo of tea purchased from abroad for one's own home. They face constant restrictions and limitations."
Perpetrators are caught and released
Çapraz stated that they received complaints about the house of Pınar Yilmaz, the wife of Seferi Yılmaz, the owner of the Umut Bookstore, which was bombed in Şemdinli in 2005, and also a member of the Board of Directors of IHD, was monitored for a long time. "This situation - she said - caused great fear and panic in the neighbourhood where the Yılmaz family was living. They even started keeping watch at night. After public awareness emerged, the suspect seen in the same place was caught by the residents of the neighbourhood. This person, who said he was a petty officer, was handed over to the police by the residents of the neighbourhood. He was released after his statement was made. What was it? He did not commit any criminal act. Was action to be taken after harming someone?"
Some rights violations in recent years
- In 2020, Şerali Dereli (61), father of 9 children, living in the village of Avyan in Bajêrgan (Esendere) town, was murdered by a fire opened lit a few meters away from his house by Turkish soldiers. 5 soldiers who were detained within the scope of the investigation into Dereli's death were released after their statements were taken.
- Misleh Qasimî from Rojhilat lost his life as a result of fire opened by Turkish soldiers while he went to the village of Koranê in Urmiyê, located on the border, on 31 October 2020, while his brother Mislim Qasimî was injured. The soldiers did not receive any punishment in this incident.
-On 25 July 2023, 16-year-old Serhat T. and 3 shepherds, who took their animals 500 meters below the village to graze in the village of Bêruh in Rubarok (Derecik), were subjected to beatings, threats and insults by the soldiers and were unlawfully detained. The victims were punished, not the Turkish soldiers who tortured them.
- The military operation launched on 25 July 2023 against the Topizava, Gîlêşîna, Xidrok and Sêraz plateaus was considered a justification, and women were prevented from going to the plateau to milk their animals, and a shepherd was tortured. The shepherd named Murat Çarık was forcibly taken to the area where the operation took place.
- S.Ç and C.S., who graze their animals in the village where the Warkevik Military Base Area in Yüksekova (Gever). The shepherds were called to the base area, tortured, threatened and insulted.
- Dozens of young people were detained in house raids in Yüksekova city center on 29 May 2023. Turkish special operations police broke the windows and doors of the houses during the raids and tortured the people in the houses for hours. Many people who were hit by Turkish police with gun butts, kicks and punches were later detained.
- 20 people detained in Yüksekovat on 26 June 2023 were taken to the area where a military operation was carried out after being subjected to torture and other ill-treatment. Lawyers Harika Günay Karataş and Fırat Ike, who went to the District Gendarmerie Station, were removed from the police station by the gendarmerie using physical violence.
- On 7 June 2023, a 5-year-old child named E. A., who was hit by a vehicle driven by a Turkish specialist sergeant in Yüksekova, died. The specialist sergeant, who hit E.A and dragged him 50 meters, was released on condition of judicial control.