Öcalan's family has their appeal for a visit to İmralı rejected
Turkish officials have rejected the appeal of Kurdish leader Abdullah Öcalan's family for a visit to İmralı Island Prison where he is held in aggravated isolation.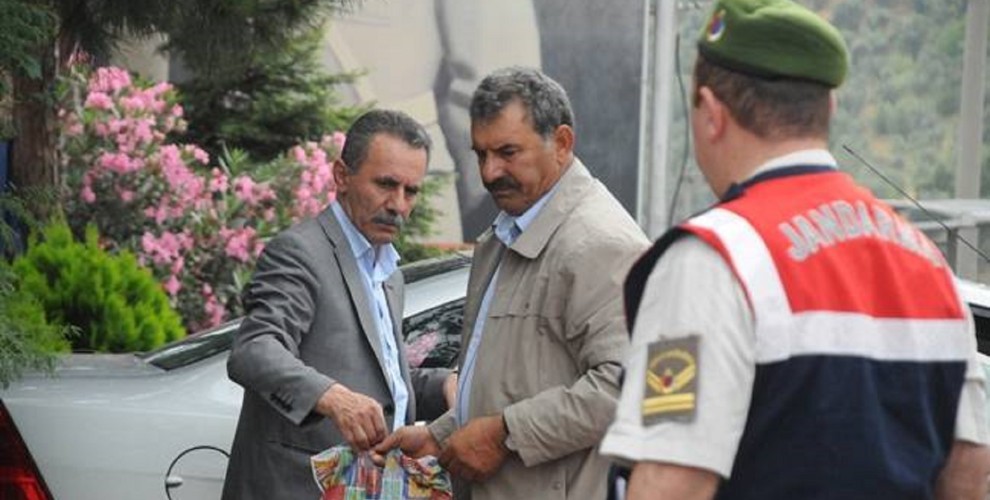 Kurdish People's Leader Abdullah Öcalan's brother Mehmet Öcalan and sister Fatma Öcalan appealed to Bursa Public Prosecutor's Office through their lawyers to visit their brother in İmralı High Security F Type Closed Prison.
The appeal of the Öcalan family was rejected on the grounds of state of emergency.
Turkish officials also rejected the appeals filed by families of other prisoners in İmralı, Hamili Yıldırım, Ömer Hayri Konar and Veysi Aktaş.
The aggravated isolation and execution regime imposed upon Öcalan and the other three Kurdish political prisoners held in Imrali High Security Type F Prison turns stricter and less acceptable every day. Öcalan hasn't been allowed to meet with his lawyers who would facilitate his monitoring of his legal rights since July 27, 2011.
The Kurdish leader's brother Mehmet Öcalan was allowed to see him once on September 11, 2016, and there has been no news about him or the three other prisoners in the Imrali Island Prison since. The appeals for a meeting have all been rejected on physical grounds like a faulty boat or bad weather until July 21, 2016, after which the appeals have been rejected citing the decree by the Court of Executions.