Şenyaşar family: Government will suffer huge election defeat in Urfa
"Erdoğan's AKP is losing votes all over Turkey. But its biggest election defeat will be suffered in Urfa," said the Şenyaşar family.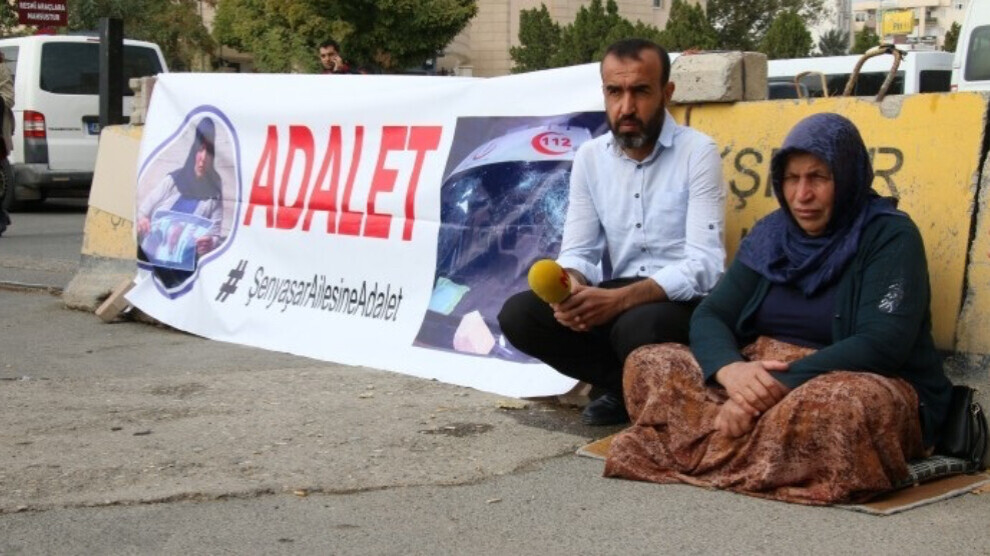 The justice vigil of Emine Şenyaşar, who lost her husband and two sons in an armed attack on June 14, 2018 in the Suruç district of Urfa, that involved AKP Deputy İbrahim Halil Yıldız's bodyguards and relatives, and his son Ferit Şenyaşar, who was injured in the same attack, marks its 735th day.
Emine and Ferit Şenyaşar came to the courthouse from Suruç and started today's vigil with a banner that read "Justice for Şenyaşar family".
In a speech in front of the courthouse, Ferit Şenyaşar said that their struggle relied on justice. Şenyaşar remarked that their vigil evolved from an individual protest to a social cause. "A massacre was committed against our family in Suruç State Hospital. The perpetrator of this massacre is a deputy within the ruling AKP. The government and the President have backed this deputy. Hence, the judiciary has not worked, justice has not been served. We have elections ahead of us in May. Erdoğan's AKP is losing votes all over Turkey. But its biggest election defeat will be suffered in Urfa. The sensitive people of Urfa have embraced our struggle. We are determined, and we will continue our struggle in front of the Urfa Courthouse until justice is served."
Mother Emine Şenyaşar noted that they had launched a Justice Vigil against oppression. She said: "Judges, prosecutors and Erdoğan know that we are right in our case. Enough is enough, release my son from prison and I'll go home. The entire world has seen their cruelty."