Şenyaşar family lawyers call for participation in first hearing of trial on 17 January
The Şenyaşar family lawyers called for participation in the hearing to be held on 17 January.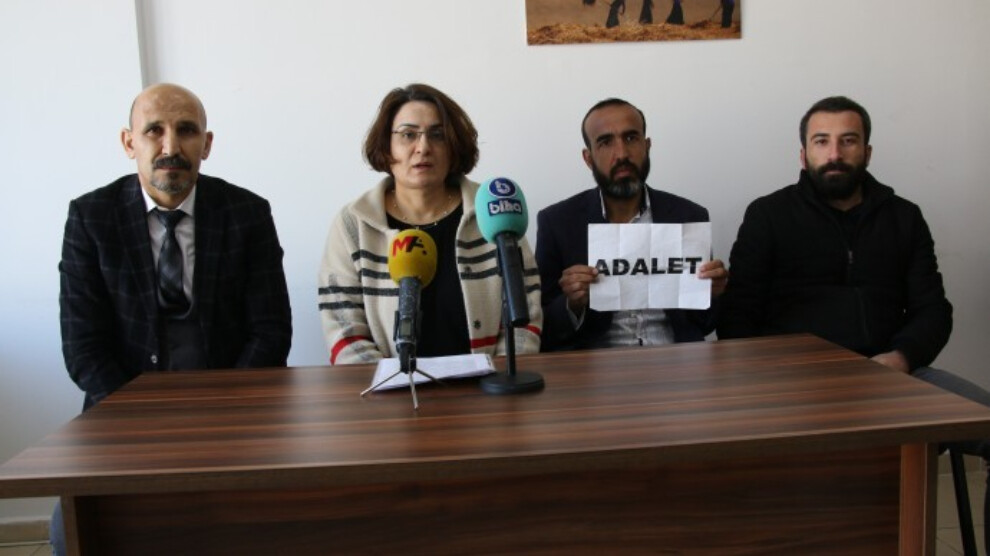 The Şenyaşar family was attacked by the bodyguards and relatives of AKP Urfa (Riha) MP Ibrahim Halil Yıldız on 14 June 2018 at their workplace in the Pirsûs (Suruç) district of Urfa.
The attack by the relatives of AKP member Yıldız continued in Suruç State Hospital, where the wounded were taken.
Hacı Esvet Şenyaşar and his injured sons Adil and Celal Şenyaşar were murdered in the hospital in front of their mother, Emine Şenyaşar. The investigation files about the events were carried out separately as "workplace" and "hospital". The indictment was prepared 4 years and 4 months after the massacre. The first hearing of the case will be held on 17 January at the Malatya 5th High Criminal Court.
The lawyers of the Şenyaşar family held a press conference at the Lawyers Association for Freedom (ÖHD) Urfa office before the hearing. Ferit Şenyaşar, who survived the attacks albeit with injuries, also attended the meeting.
Sevda Çelik Özbingöl, one of the family lawyers, talked about what happened on the day of the attack. She said that 3 members of the Şenyaşar family lost their lives in the attack on their workplace and the hospital, while Mehmet and Ferit Şenyaşar were injured. Özbingöl said that thanks to the special efforts of the health personnel, the statements of the 3 survivors were taken from different provinces where they were treated.
Reminding that Fadıl Şenyaşar was arrested on 17 June 2018 even though he was seriously injured, Özbingöl said: "Unfortunately, we watched with concern that the attacking party, both during and after the attack, continued to prevent the collecting of evidence and the carrying out of an effective investigation."
Özbingöl continued: "The transfer of the file was requested for security reasons, and the first hearing will be held at the Malatya 5th High Criminal Court on 17 January 2023. We will be in the courtroom to present our demand, all of our objections and statements. We invite all the sensitive public who have been with us in our struggle for justice until today, to attend the hearing and to support Emine Şenyaşar's struggle for justice."
Emine Şenyaşar and her son Ferit have been holding a Vigil for Justice in front of Urfa court house since 9 March 2020. The Vigil has reached day 674.