Şenyaşar Family: "Let's stop the rot"
The Şenyaşar Family said that "those who destroy justice and the law are doomed to fail. Let's stop the rot."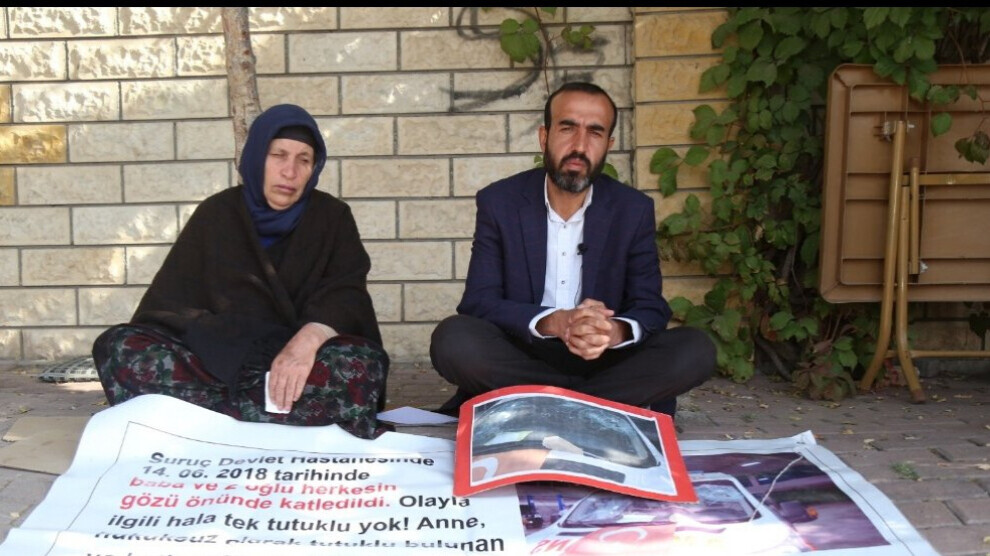 The justice vigil of Emine Şenyaşar, who lost her husband and two sons in a massacre organized by AKP Deputy İbrahim Halil Yıldız's bodyguards and relatives on June 14, 2018 in Suruç district of Urfa, and her son Ferit Şenyaşar, who was injured in the same attack, is continuing on its 261st day in front of the Urfa courthouse.
The family is continuing their vigil in front of the courthouse in Urfa in a place called "Şenyaşar Family Justice Corner".
"We are going through very difficult times as a country. The reason is injustice and lawlessness. Those who destroy justice and the law are doomed to fail. We had a bad day yesterday. If things keep going in this way, we will see worse days as a country and as citizens. Please, let's 'stop' the rot as a society," Ferit Şenyaşar said.