Amnesty International calls on Iran to immediately halt the executions of protesters
"It is abhorrent that the Iranian authorities persist in their state-sanctioned killing spree as they desperately seek to end the protests and cling to power by instilling fear among the public."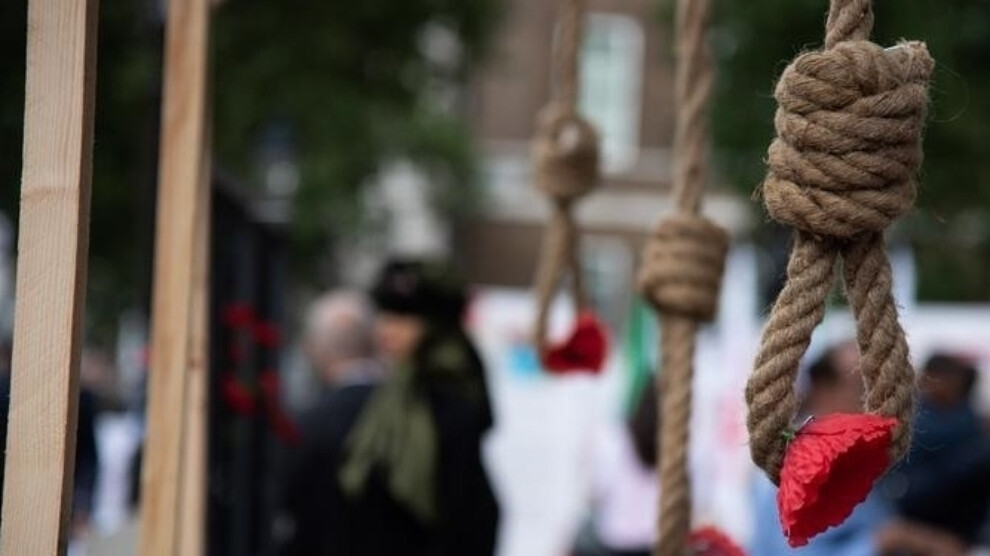 The Iranian authorities must immediately halt all executions of people sentenced to death in relation to nationwide protests, Amnesty International said on Wednesday, condemning the arbitrary executions of Mohammad Mehdi Karami and Seyed Mohammad Hosseini on 7 January and warning that Mohammad Ghobadlou and others risk the same fate.
On 2 January, the Supreme Court upheld the conviction and death sentence of Mohammad Ghobadlou, 22, in connection with the ongoing nationwide protests, making his sentence final and raising fears that his execution is imminent. In the past week, the authorities also announced five further protest-related death sentences imposed by Revolutionary Courts.
"It is abhorrent that the Iranian authorities persist in their state-sanctioned killing spree as they desperately seek to end the protests and cling to power by instilling fear among the public," said Diana Eltahawy, Amnesty International's Deputy Director for the Middle East and North Africa.
"The arbitrary executions of Mohammad Mehdi Karami and Seyed Mohammad Hosseini, just days after their death sentences were upheld, reveal how the Iranian authorities continue to wield the death penalty as a weapon of repression, and serve as a chilling reminder that scores of others remain at risk of execution."
Mohammad Ghobadlou is at grave risk of execution after the Supreme Court upheld his conviction and death sentence on 2 January 2023. He was sentenced to death for "spreading corruption on earth" (efsad-e fel arz) after a fast-tracked, grossly unfair sham trial before a Revolutionary Court in Tehran. The prosecution relied on torture-tainted "confessions" to convict him of running over officials with a car, killing one and injuring others.
Mohammad Ghobaldou was also tried before a criminal court in Tehran on charges stemming from the same alleged acts, in contravention of the protection against double jeopardy. If convicted, he could receive a second death sentence.
On 5 December 2022, a Revolutionary Court in Alborz province sentenced Mohammad Mehdi Karami and Seyed Mohammad Hosseini to death in a grossly unfair sham trial. They were also convicted of "spreading corruption on earth" (efsad-e fel arz) over the death of a Basij paramilitary agent during a protest on 3 November 2022.
The court convicted and sentenced them to death less than a week after the trial began on 30 November 2022. Before trial, state media aired their forced "confessions" and described them as "murderers", violating their right to presumption of innocence. Both were also denied access to lawyers of their own choosing.
Seyed Mohammad Hosseini subsequently revealed to his lawyer that the authorities forced him to "confess" under torture and other ill-treatment, such as kicking him until he lost consciousness, beating him on the soles of his feet with iron rods, and using electric shocks all over his body.
Their executions, which took place just two months after their arrests, were each carried out in secret and without prior notice to their lawyers and families.
Amnesty International fears that scores of others face the death penalty in connection with protests, given that thousands of people have been arbitrarily arrested and indicted since protests erupted. They include Mohammad Boroughani who was sentenced to death by a Revolutionary Court in Tehran for "enmity against God" (moharebeh) in a grossly unfair sham trial. He was convicted for allegedly wielding a machete, setting fire to the governor's building and injuring a state agent. On 24 December, the Supreme Court upheld his conviction and death sentence. On 11 January, the Director of Public Relations of Iran's Supreme Court announced on Twitter that Mohammad Boroughani's death sentence has been suspended pending the outcome of a judicial review by the Supreme Court. Others at risk also include Arshia Takdestan, Javad Roohi, Mehdi Mohammadi Fard, Manouchehr Mehman Navaz, Saleh Mirhashemi, Saeed Yaghoubi and Majid Kazemi, who have all been convicted and sentenced to death since November.
Numerous others are either currently on trial or facing charges for crimes that carry the death penalty, including Abolfazl Mehri Hossein Hajilou, Mohsen Rezazadeh Gharagholou, Saeed Shirazi, Akbar Ghafari, Toomaj Salehi, Ebrahim Rigi (Riki), Farzad (Farzin) Tahazadeh and Farhad Tahazadeh, Karwan Shahiparvaneh, Reza Eslamdoost, Hajar Hamidi and Shahram Marouf-Mola.
"It is crucial that the international community not only stands with the people in Iran but takes urgent action to hold the Iranian authorities to account. States must exercise universal jurisdiction to criminally investigate all officials reasonably suspected of involvement in crimes under international law and other grave violations of human rights, and issue arrest warrants where there is sufficient evidence," said Diana Eltahawy.