Amnesty: One year after uprising in Iran international community must combat impunity for crackdown
Amnesty International said that "one year after the uprising in Iran, the international community must combat impunity for the brutal crackdown."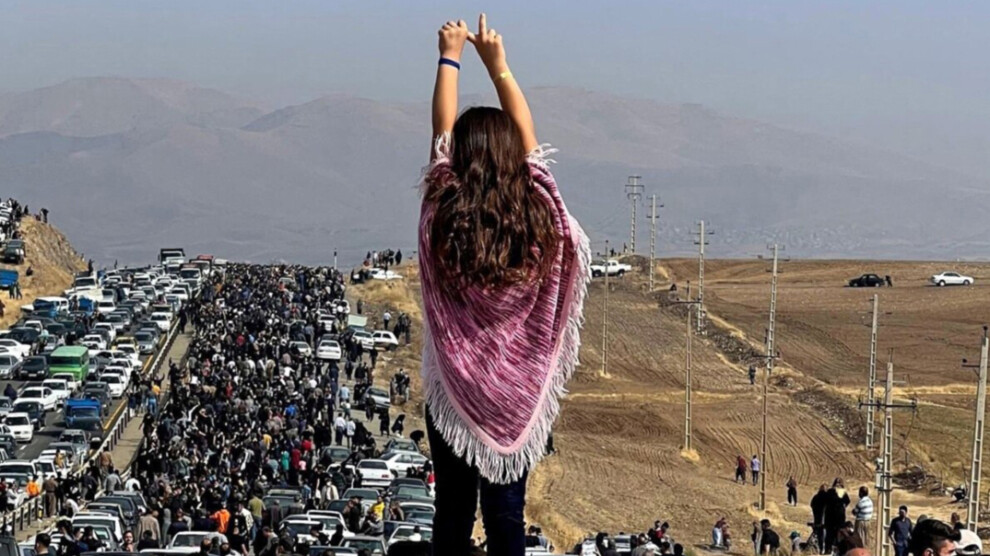 On the first anniversary of the 'Jin Jiyan Azadi' uprising in Iran, Amnesty International issued a statement saying that "the international community must pursue pathways for justice at the international level to address systemic impunity for Iranian officials responsible for hundreds of unlawful killings of protesters and widespread torture."
Amnesty underlined that "over the past year, Iranian authorities have committed a litany of crimes under international law to eradicate any challenge to their iron grip on power. These include hundreds of unlawful killings; the arbitrary execution of seven protesters; tens of thousands of arbitrary arrests; widespread torture, including rape of detainees; widespread harassment of victims' families who call for truth and justice; and reprisals against women and girls who defy discriminatory compulsory veiling laws."
Diana Eltahawy, Amnesty International's Deputy Regional Director for the Middle East and North Africa said: "The Iranian authorities have spent a year inflicting unspeakable cruelty on people in Iran for courageously challenging decades of repression and inequality. One year after Mahsa Jina Amini's death in custody, not one official has been criminally investigated, let alone prosecuted and punished for crimes committed during, and in the aftermath of, the uprising."
Eltahawy added: "The anniversary of the 'Woman Life Freedom' protests offers a stark reminder to countries around the world of the need to initiate criminal investigations into the heinous crimes committed by the Iranian authorities under universal jurisdiction. Government statements calling on the Iranian authorities to halt the unlawful use of firearms against protesters, stop torturing detainees, and release all individuals detained for peacefully exercising their human rights remain as crucial as ever. These actions show victims they are not alone in their darkest hour."
Amnesty said: "The Iranian authorities have waged an all-out assault on the human rights of women and girls over the past year. Despite months of protests against Iran's compulsory veiling laws, triggered by the arbitrary arrest and death in custody of Mahsa/Zhina Amini, the authorities have reinstated "morality" policing and introduced a raft of other measures that deprive women and girls who defy compulsory veiling of their rights.
These include the confiscation of cars and denial of access to employment, education, healthcare, banking services and public transport. Simultaneously, they have prosecuted and sentenced women to imprisonment, fines and degrading punishments, such as washing corpses.
This assault on women's rights is taking place amid a spate of hateful official statements referring to unveiling as a "virus", "social illness" or "disorder" as well as equating the choice to appear without a headscarf to "sexual depravity."
The authorities are also working on new legislation that will introduce even more severe penalties for defying compulsory veiling."