Asrin Law Office: Leyla Guven is pointing to the solution
Asrin Law Office pointed out that MP Leyla Guven, currently on a hunger strike against the isolation in Imrali, is pointing to the solution with her resistance. The Office called on the public for awareness.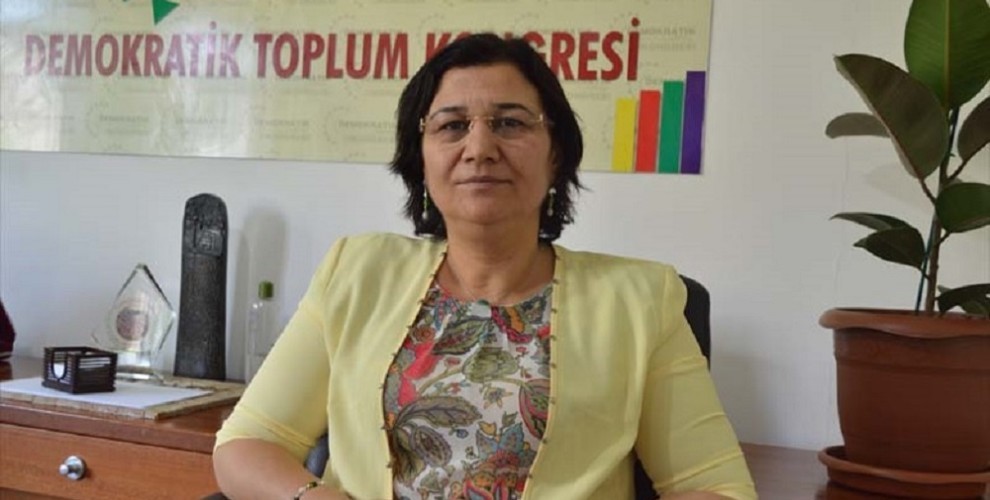 Asrin Law Office issued a written statement for the imprisoned Democratic Society Congress (DTK) Co-chair and Peoples' Democratic Party (HDP) Hakkari MP Leyla Guven who went on a hunger strike to protest the isolation imposed upon Kurdish People's Leader Abdullah Öcalan.
"TOTALITARIAN REGIME IS AN EXTENSION OF THE ISOLATION"
The statement said Guven is on the 19th day of her protest and added: "Leyla Guven is an important politician elected by the people of Hakkari who works for the struggle for peace and democracy by the peoples of Turkey and the Kurdish people. She is currently held as a political hostage due to her views and her courageous and willful stance against the oppressive totalitarian regime that tries to get deeper every day.  Leyla Guven has analyzed clearly the conditions the country is in, and stated that the oppressive totalitarian regime is implemented as an extension of the Imrali isolation system."
"DEMOCRATIZATION IS NOT POSSIBLE WITHOUT OVERCOMING THE ISOLATION"
The statement said the following:
"She is pointing to the problem itself, and putting forth the solution. As Leyla Guven has also stated, the isolation imposed upon Mr. Öcalan is not a prison policy against one man, but a system of isolation that all the democratic opposition in the country has been subjected to. And the democratization of Turkey is not possible without overcoming the Imrali isolation system. Mr. Öcalan has been in the Imrali Prison for 20 years after being taken there in an international plot. In these 20 years he has been subjected to a very strict isolation regime. But especially in the last period, his right to communication with his family, lawyers and titular through telephone calls, letters or other means has been banned and his ties to the outside world have been cut completely, constituting a practice at the level of torture. Mr. Öcalan hasn't been allowed to meet with his lawyers since July 27, 2011 and he hasn't been heard from at all since September 11, 2016 when he had his most recent family visit. The political power in Turkey is trying to legitimize and legalize the situation that cannot be explained within the law through arbitrary laws and court orders.
"PUBLIC SHOULD BE CONSCIOUS"
Leyla Guven is protesting the Imrali isolation which has extended to the whole country, with her sensibility as a politician who is responsible for her people and values. The application of usurped fundamental human rights is the most legitimate demad. The meeting of said demand is a legal obligation. We are calling on the public to show the necessary consciosness and on the authorities that have responsibility in the Imrali isolation to end this unlawfulness at once."