Beştaş calls for support for the prisoners' families demanding justice
The families of the prisoners continue to keep their vigil for justice. Visiting the families, HDP Group Deputy Chairperson Meral Danış Beştaş stated that, "The AKP-MHP is hostile to Kurds in jails," and called for support for the vigil.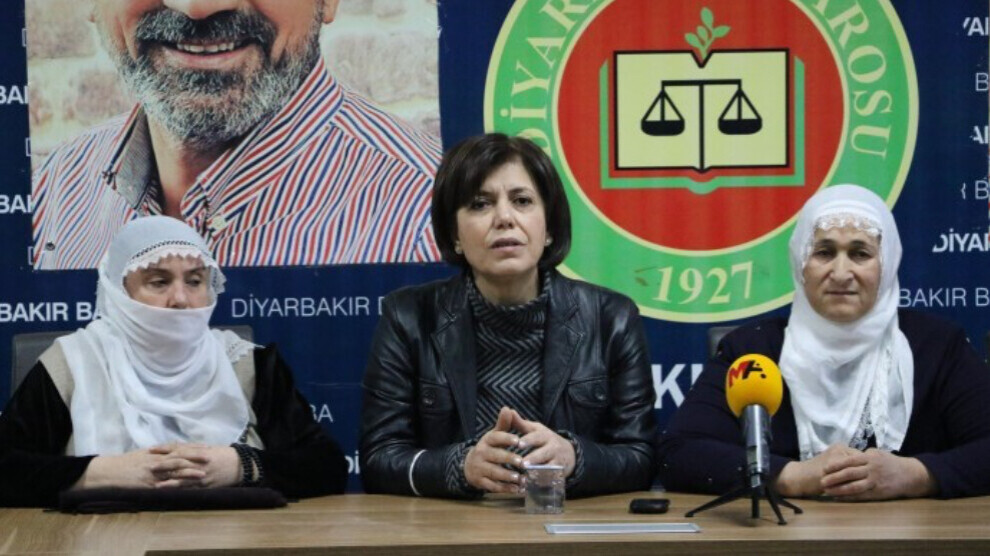 The Justice Vigil, which was initiated by relatives of the sick prisoners and inmates who were not released beyond their execution period, continues in Amed (Diyarbakır) on its 88th day. Peoples' Democratic Party (HDP) Group Deputy Chairman Meral Danış Beştaş, as well as HDP Amed provincial co-chairs and administrators, paid a visit to the families today.
'THE FAMILIES ARE CARRYING OUT A VERY HONORABLE ACTION'
Beştaş stated that the families, who have been on the vigil for justice against force and tyranny for almost three months, are carrying out a very honourable action. Referring to the horrible news coming from jails around Turkey, Beştaş stated, "We are undergoing a really bad situation, voices are rising from everywhere. I received some news from Silivri Prison today, but no one is paying attention. Sick prisoners are released only when they are already on the verge of death. More dead bodies are coming out of jails now than ever before. Prisons are not death camps. Prisoners in a country with a legal system deserve the greatest care possible in prisons. Prisoners are only deprived of their liberty of movement in the sense that they cannot walk out anytime they want, but otherwise, they have the same rights as us, outsiders."
'THE GOVERNMENT IS HOSTILE TOWARDS THE KURDS IN PRISONS'
Pointing out that the AKP-MHP government continues its anti-Kurdish attacks from prisons, Beştaş said, "The AKP-MHP bloc claims that they listen to all mothers' voices. However, they are just hypocritical. They don't listen to Kurdish mothers. Kurdish mothers are putting up a courageous fight. They are on vigil to protect their children's right to life and health."
ILL PRISONERS
Underlining that sick prisoners are their top priority, Beştaş made the following statements regarding the pressures experienced in prisons in recent years:
"Sick prisoners' health rights should be ensured as soon as possible and they should be released. Torture and naked searches in prisons must be prohibited. The denial of conditional release continues. The conditional release of prisoners who have been jailed for 20-30 years is cancelled as they are going to be freed. The cancellation of conditional release should be prohibited. Arrests are made solely on the basis that they are Kurds and dissidents. We spoke with families in Ankara, and we will continue to raise this voice throughout the country. Your demands are our demands. We are hopeful that these demands will be met. Your voice is heard everywhere. We will raise this voice of justice together. Because this call for justice applies to everyone. You don't need to have an imprisoned relative to stand up for them. Our call is to all of our people, especially our mothers; do not abandon them. Justice will be brought to this country through our efforts."
Reşahat Ada, one of the prisoner's relatives, stated that they were on vigil to prevent deaths in the prisons and said, "We've been raising our voices for our children here for three months. There is no justice. Why isn't justice served for us? Our children did nothing wrong. We want our children to be treated with respect. We do not want deaths in jails."