Birdal: The government is taking revenge on ill prisoners
IHD Honorary President Akın Birdal said that despite the circular of the Ministry of Justice, politically ill detainees were not released and added that "the government is taking revenge on the political opposition."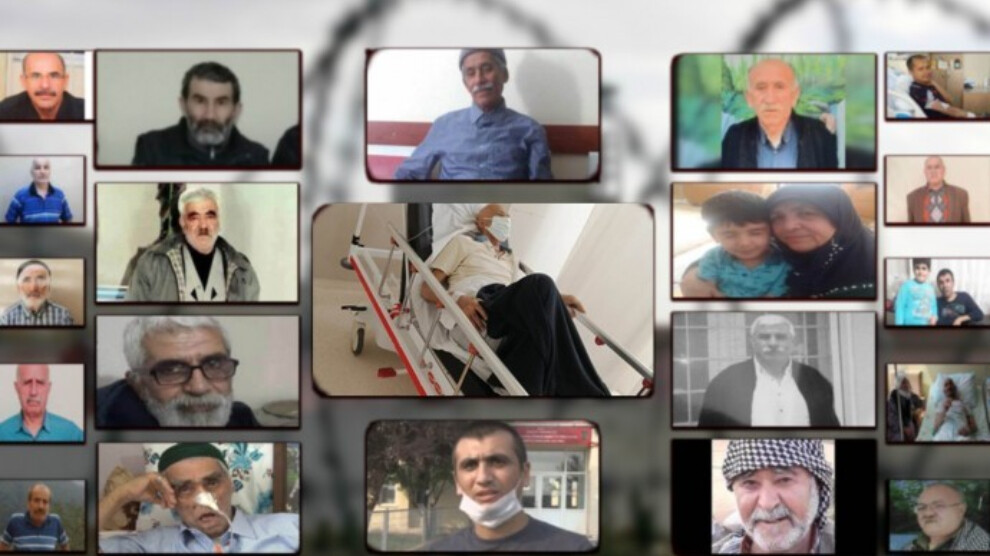 According to the latest data from the Human Rights Association (IHD), there are 1,517 ill prisoners in jails, 651 of whom are seriously ill.
Following the death of former Lieutenant General Vural Avar, who was tried and sentenced to life imprisonment in the "28 February trial", a circular was signed by Minister of Justice Bekir Bozdağ on 3 January 2023. The circular, titled "Proceedings on the Mitigation or Removal of Sentences of Persons Due to Persistent Illness, Injury and Husband", regulated the President's power of pardon. However, while 5 soldiers on trial in the "February 28 Trial" were released after the circular, the lack of any action against political prisoners drew criticism.
Birdal stated that prisons have been turned into "death houses" by destroying human dignity and said: "While the February 28 coup plotters were released, ill prisoner Mehmet Emin Özkan continues to be kept in prison with many other ill prisoners. This discrimination policy in prisons will have irreversible consequences."
This discrimination in prisons can only be eliminated after the elections, Birdal said, adding: "Today, there are 349 thousand detainees in prisons. 40,000 of them are prisoners who committed war crimes against human dignity and peace. A general amnesty is needed for the detainees other than these, if social peace is desired. We hope that a government that will release prisoners will come to power."
Speaking about the decisions made by the Forensic Medicine Institute (ATK) over ill detainees, Birdal said that ATK has transformed from a medical institution into a political institution. Birdal noted that the "ATK has been shaped according to the program of this government. They are trying to take revenge on prisoners because of their opposition to the central power."