Commander Haftar leaves Moscow without signing ceasefire deal
Libyan Commander Khalifa Haftar has left Moscow without signing the agreement for an unconditional and open-ended ceasefire, said Russia's foreign ministry.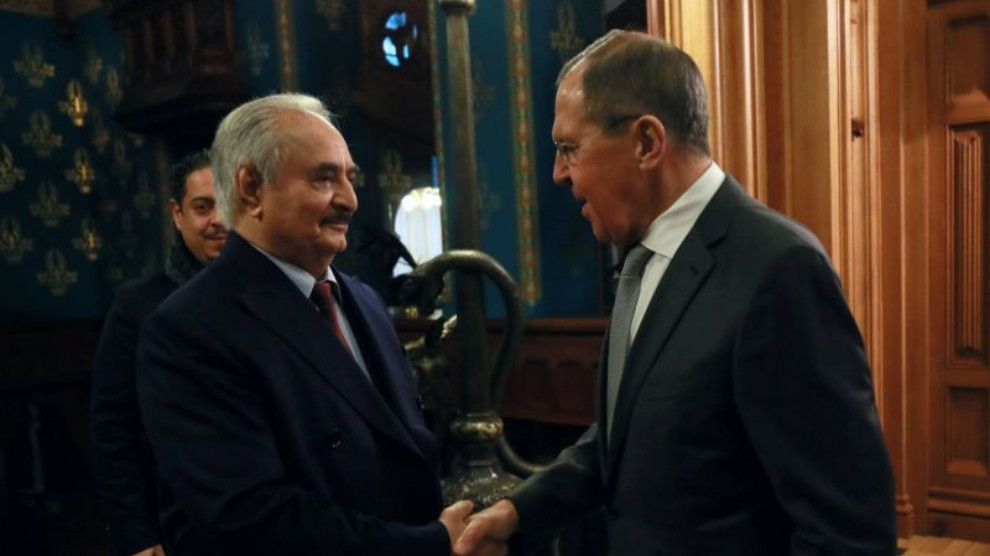 After hours of negotiations brokered by Russia and Turkey Haftar had asked on Monday evening to be given time until Tuesday morning to look over the agreement already signed by Fayez al-Sarraj, the head of the United Nations-recognised Government of National Accord (GNA).
However Haftar left Moscow without signing the deal drafted at the indirect talks, Russia's foreign ministry told Russian TASS news agency on Tuesday.
Libyan sources also confirmed Haftar's departure.
"The draft [agreement] ignores many of the Libyan army's demands," Haftar told Al Arabiya television network.
The talks were aimed at agreeing on an unconditional and open-ended ceasefire.
The talks in the Russian capital were held a day after a ceasefire brokered by Russia and Turkey came into force in Libya.
The negotiations did not include the warring sides meeting face to face, but Russian Foreign Minister Sergey Lavrov said on Monday there was "progress" and that Haftar viewed the ceasefire document "positively".
Turkish President Recep Tayyip Erdogan and his Russian counterpart Vladimir Putin had called for a ceasefire last Wednesday in Istanbul.
Commander Haftar is supported by Russia, while al-Sarraj is supported by Turkey that has already started deploying troops in Libya to back the GNA.