Concern is growing for three ill prisoners
The Freedom for Ill Prisoners Initiative called for the release of prisoners Mehmet Emin Edemen, Fırat Yağmakan and Devrim Ayık whose health situation is worsening.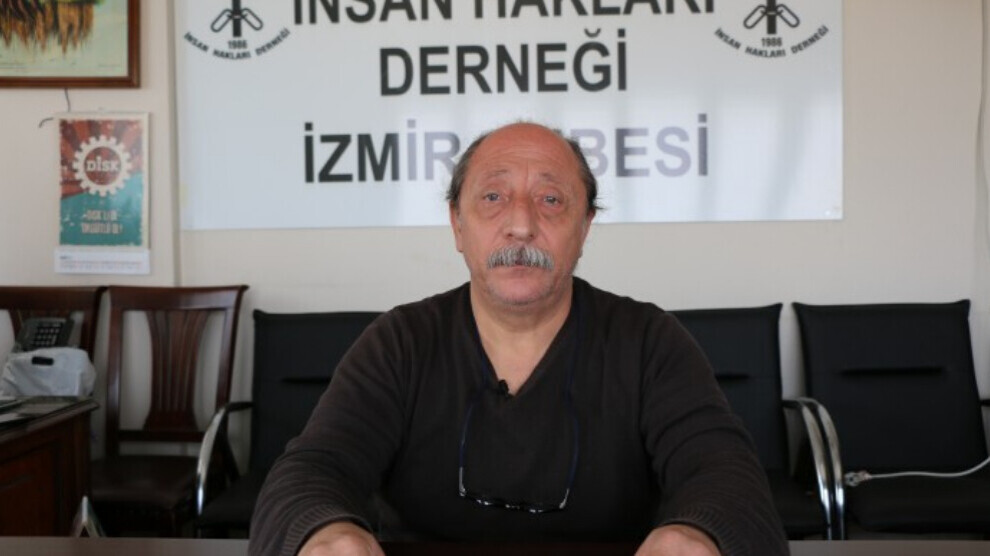 Freedom for Ill Prisoners Initiative in Ankara held an online press conference to draw attention to the situation of ill prisoners. This was week 347 of their protests. Nuray Çevirmen, a member of the Central Executive Board of the Human Rights Association (IHD), spoke about the situation of ill prisoner Mehmet Emin Edemen, who is in Giresun Espiye L Type Closed Prison.
Çevirmen said: "Edemen suffer from Koah. In addition, he suffers from a number of other health issues for which treatment is required."
Stating that Edemen went to the hospital due to a neck hernia, Çevirmen said: "In a letter he sent, he stated that he had been operated of cervical disc hernia, but that they did the surgery wrong. He was told that a second surgery is too risky as it may leave him paralyzed."
IZMIR
Human Rights Association (IHD) Izmir Branch Prison Commission made a statement about the situation of ill prisoner Fırat Yağmakan, who is in Kırıklar No 2 F Type Closed Prison.
The statement was read by Ahmet Çiçek, from the IHD Izmir Branch.
Çiçek expressed his condolences to the family of ill prisoner Isa Gültekin, who died in Tarsus No.3 T Type Closed Prison on April 22. Reminding that the IHD Mersin Branch called for Gültekin's release one week before his death, Çiçek said: "We make statements regarding ill prisoners, asking for them to be treated, and explaining the violations of their rights. We inform everyone, especially the authorities, yet ill prisoners continued to be denied proper access to health."
Çiçek stated that Fırat Yağmakan, who has been in prison for 14 years, told the IHD that he is kept in an unhealthy and unhygienic ward for 3 people.
Çiçek added that Yağmakan suffers from high blood pressure, asthma and shortness of breath, and said that he should be released immediately.
ISTANBUL
The Prison Commission of the Human Rights Association (IHD) Istanbul Branch held the 475th "F Sit-in" online because of the coronavirus pandemic. During this week's action, the situation of Devrim Ayık (30), a seriously ill prisoner held in Eskişehir H Type Closed Prison, former employee of Özgür Halk magazine, was pointed out.
Recalling the indefinite-alternating hunger strikes against isolation that have been going on since 27 November, Gülseren Yoleri, IHD's Istanbul Branch chair, said: "The hunger strikes continue due to insensitivity and to the authorities' insistence on illegal practices."
Stating that Ayık's severe Crohn's disease could not be treated under prison conditions in Antalya L-Type Prison, Yoleri said that he was released pending trial in 2019 in order to be treated. Yoleri added that Ayık was arrested again and taken to Edirne F-Type Prison in January 2021 while his treatment was still going on. Yoleri called on the authorities to release all "ill, elderly, disabled, children and women prisoners with children."