Doctors associations say Grup Yorum members experienced torture
ATO and TTB stated that two Grup Yorum members on death fast are subjected to torture.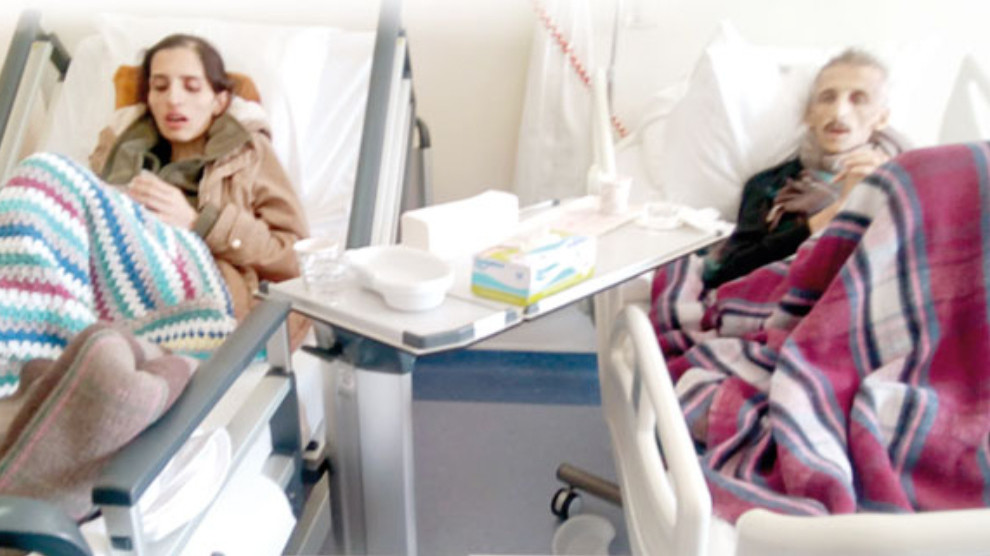 The Ankara Medical Chamber (ATO) Human Rights Commission and the Turkish Medical Association (TTB) Human Rights Commission issued a written statement regarding the forced intervention against Ibrahim Gökçek and Helin Bölek, the two Grup Yorum members on death fast.
In the statement the comissions said: "We would like to point out that this intervention, which is done contrary to the two hunger striker's will, will worsen their health conditions already fragile because of the prolonged fast. According to the statements of their lawyers, Helin Bölek and Ibrahim Gökçek are conscious, have no addiction to substances or alcohol. Therefore the practice is against the constitution, universal human rights law and the ethical principles of our profession."
The statement also called on the ministry and physicians to act in accordance with the law and ethics. "It is torture and contrary to human dignity to forced two people into hospital because of the hunger strike. They are kept in the hospital accompanied by military police, their physicians are not allowed to examine them and treat them, and that their relatives are experiencing problems in seeing the two artists."