DTK Health Council calls for enhanced struggle against isolation and torture in prisons
The DTK Health Council called for an escalation in the struggle against Öcalan's isolation and the torture methods that have spread to all prisons.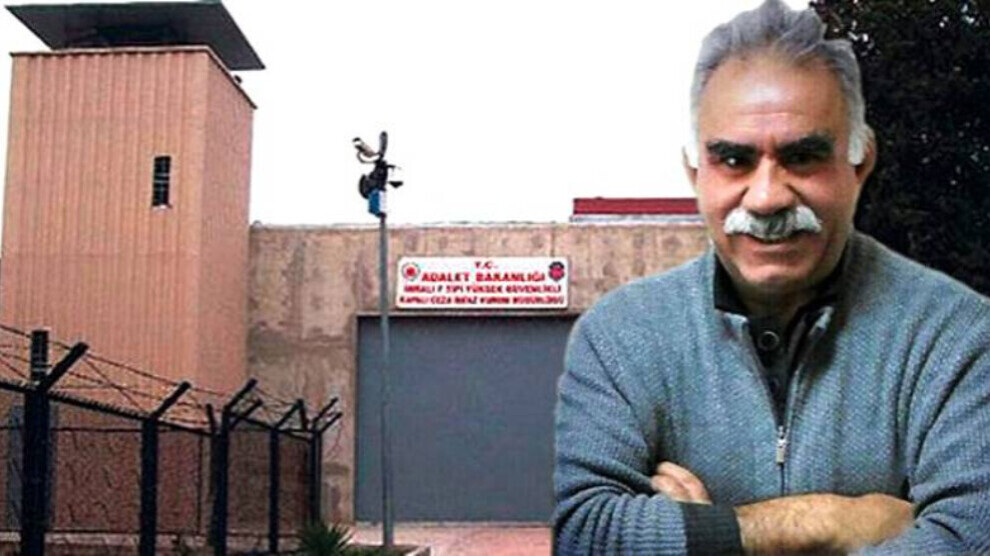 The Democratic Society Congress (DTK) Health Council made a written statement in response to the aggravated isolation of Kurdish People's Leader Abdullah Öcalan and the condition of ill prisoners. The statement emphasized that "the absolute isolation that began in Imrali prison and expanded to all prisons has been intensified, worsened, and converted into systematic punishment and torture under the excuse of the pandemic. Although there has been awareness and mobilization for the protection of individual and collective health in the face of the pandemic, the government has exploited it as an excuse to increase pressure on political prisoners in Turkey.
'TREATMENT PREVENTED'
 Listing the violations of rights in prisons, the statement said the following:
 "During the pandemic, problems with hospital referrals and access to treatment increased with appointment cancellations, handcuffed examinations, and harsh quarantine policies. Infected prisoners are still not getting enough food. During cell and body searches, guards do not use masks or gloves, do not maintain a safe distance, and do not warn or caution anyone. Prisoners who object to these procedures are subjected to disciplinary proceedings. While convicts are required to wear masks, the guards continued to risk the prisoners' health by not wearing masks and taking no safeguards. All types of communication channels, such as family visits, correspondence, and so on, are attempted to be barred, as is the prisoners' communication with the outside world. Arbitrary disciplinary sanctions in all jails, prolonged bans on broadcasts, books, and letters, prohibitions on writing letters to official institutions and petitions for criminal complaints, prohibitions on using conversation and sports rights, and restrictions on the freedom to fresh air. Absurdly high costs at prison canteens, a lack of variety, the prohibition on selling certain essentials, and the fact that these needs are not covered by the outside canteen all persist.
'WE HEAR ABOUT TORTURE CASES EVERY DAY'
 In the statement, it was noted that there are new cases of torture heard from prisons every day:
"While reports of ill-treatment and abuses of human rights have appeared, we have been getting reports of deaths one after the other in recent days. Torture, ill-treatment, and abuse have increased significantly, particularly against young and female prisoners. The general circumstances of the prisons - lodging, ventilation, hygiene, health, communication, etc. - the spatial congestion that results from the prisons' capacity approaching 100 per cent occupancy impose a cumulative torture impact on all detainees and prisoners. Room procedures and violence in areas without cameras, violence during prison searches and inspections, visits to lawyers and family gatherings, hospital referrals or violence while being transported to and from court, and, of course, torture and ill-treatment methods in isolation also persist.
 'SICK PRISONERS ARE LED TO DEATH'
Referring to the decisions made by the Forensic Medicine Institute (ATK), the statement continued: "There are at least 2,000 sick prisoners, with over 600 seriously ill. Over 5,000 prisoners are over the age of 65. While in the last six years, at least 103 prisoners have died in prison, 64 of these prisoners have died in 2020. Despite all applications from health institutions, seriously ill prisoners cannot be released because the ATK violates their right to life by making political judgments that lack any scientific, medical, or legal basis and are devoid of conscientious and unethical political decisions."
"We call on our people to stand in solidarity with the political prisoners, to organize against their isolation, and to once again urge and demand that the political prisoners, particularly the elderly and very ill prisoners, be released immediately. And all political prisoners should be freed from abuse and isolation."