Emine Şenyaşar: This government is killing us
Emine and Ferit Şenyaşar, have been released later on Wednesday. They had been taken into custody in the morning, coincidentally ahead of the arrival of HDP co-chair Pervin Buldan.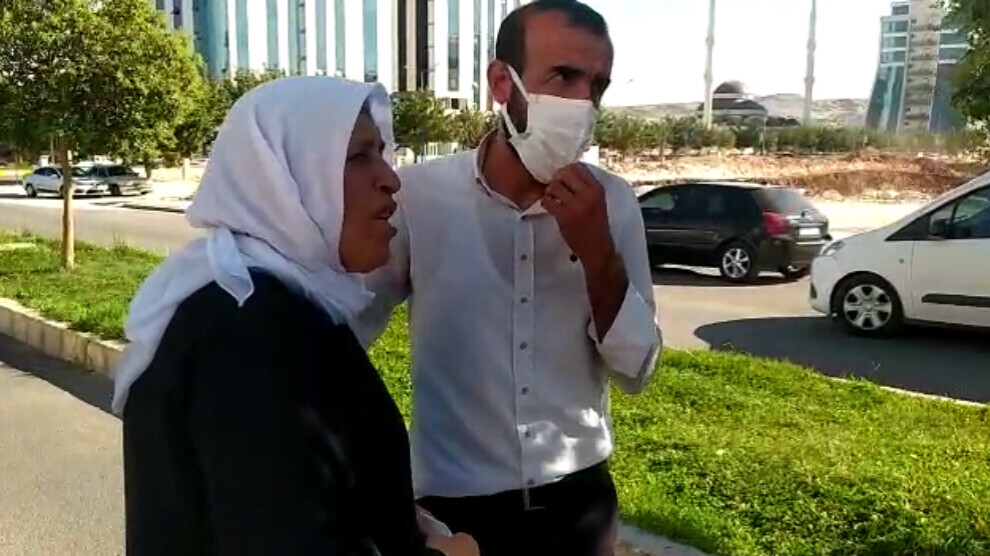 Emine and Ferit Şenyaşar were taken into custody on Wednesday morning as they were entering Urfa from Suruç. They were going in front of the courthouse where they are holding a vigil for justice for 129 days.
Mother and son were released after been identified at the police station and returned in front of Urfa courthouse.
The police said they had not received a report from the hospital and wanted to take Emine Şenyaşar to take one. Emine Şenyaşar refused and said: "Enough, we died because of this state! Why are you chasing us? Go catch the criminals. Enough is enough, leave us alone." Emine Şenyaşar then went to the hospital with her lawyers to get a report.
The vigil of Emine Şenyaşar, who lost her husband and two sons, killed in 2018, by AKP Urfa MP Ibrahim Halil Yıldız's bodyguard and relatives, and her son Ferit Şenyaşar, who was injured in the attack, has reached day 129.