Families of prisoners on hunger strike demand end of isolation
Calling on the Council of Europe's Committee for the Prevention of Torture (CPT) and human rights organizations to take a first step, Kur said political parties, non-governmental organizations, democracy and all segments of the law should act before it is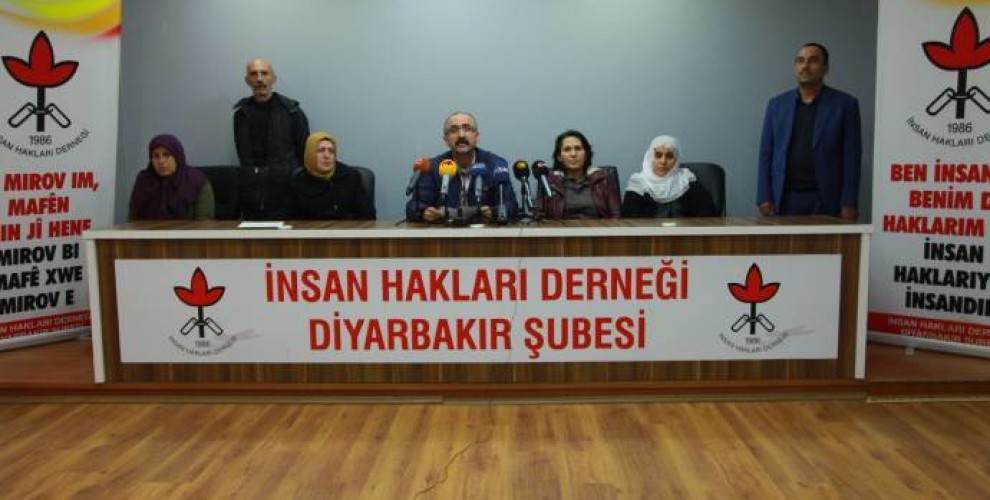 Solidarity Association with Families of Prisoners and Convicts (TUAY-DER) held a press conference on the situation of DTK co-chair Leyla Güven and 281 prisoners on hunger strike.
The press conference was organised at the Human Rights Association (IHD) Amed (Diyarbakır) Branch building and was attended by many families.
TUAY-DER co-chair Abdulmenaf Kur, speaking at the press conference said: "We, as families of prisoners, are calling on everyone to claim the demands which prompted the hunger strikes."
'Prisoners are punished for the hunger strike'
Kur underlined that the hunger strike led by Leyla Güven to demand the end of isolation against Kurdish People's Leader Abdullah Öcalan has spread, and added that the health situation of the hunger strikers is worsening. Kur recalled that 281 prisoners have joined the HDP Hakkari MP's action.
He stressed that as families they are clearly very concerned about the health of their relatives and said they have been told that prisoners on hunger strike are actually being punished with disciplinary measures.
Kur confirmed that some prisoners have been confined to single cells, others have been denied visits and are not given medical care.
Democratic forces should speak out
Kur called on the ruling forces to accept the democratic demands put forward by prisoners and to put an end to punishment. "We ask - he said - all democratic forces to meet on the basis of a common demand which is the end of fascist practices and become one voice."
Calling on the Council of Europe's Committee for the Prevention of Torture (CPT) and human rights organizations to take a first step, Kur said political parties, non-governmental organizations, democracy and all segments of the law should act before it is too late.
"We want to avoid irreversible results. This is the conscientious and moral responsibility of the whole society. In this sense, we reiterate the demand of the hunger strikers: isolation against Mr. Abdullah Öcalan should end. He should be granted visits with his lawyers and family and steps should be taken to create the conditions where a peace environment could develop."